American Made: The Ups and Downs of a Minimum Wage Hike
The House of Representatives recently passed a bill to raise the minimum wage to $15 an hour by 2025, phase out low wages for tipped workers, and make further minimum wage hikes indexed to median wage growth. Though the general public has a plurality (in some polls an overwhelming majority) opinion in favor of a raise to $15, economists are split on the issue. Some see it as an opportunity to boost worker productivity, others believe it'd only increase poverty.
What about businesses, though? What do they think of the potential raise, and how might it affect their bottom line? On this segment of American Made, a conversational corner on American policy affecting American business, we break down the differing perspectives and try to draw some conclusions on how the current fair wage movement will change the world of business.
American Made is a segment on Business Casual with Daniel Litwin & Tyler Kern, MarketScale's B2B live radio show. Business Casual airs every Friday at 8 AM CST on the Simple Radio app and on our website. You can also find episodes after the fact on Apple Podcasts & Spotify.
For the latest news, videos, and podcasts in the AEC Industry, be sure to subscribe to our industry publication.
Follow us on social media for the latest updates in B2B!
Twitter – @AECMKSL
Facebook – facebook.com/marketscale
LinkedIn – linkedin.com/company/marketscale
Latest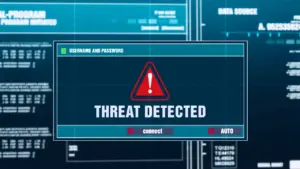 December 8, 2023
To keep up with the growing threats, cybersecurity in healthcare is a high-level priority. The recent ransomware attack on Ardent Health underscores a stark reality for the healthcare industry: cyber threats are a significant and ongoing challenge. Mike Saylor, the CEO of Blackswan Cybersecurity, LLC, sheds light on the complexities of cybersecurity in healthcare. […]
Read More