Are Bidets a Coronavirus Trend or Here to Stay?: Business Casual
Quarantines are considered a measure of last resort when no preferable means is available to halt the spread of a deadly communicable disease. However, as the number of confirmed coronavirus cases continue to rise in the U.S., many citizens are flocking to stores to buy products that can last them for the long haul in the event they are isolated within their homes for a prolonged period of time.
One of these products is toilet paper. Inventory in warehouses and on shelves in Walmart's, Target's and other stores across the country are shrinking rapidly. But brick and mortars aren't the only one feeling the crunch. Most of the name-brand toilet paper typically available on Amazon is currently listed as 'temporarily unavailable', and in some cases, sadly enough, sellers are using the coronavirus as an opportunity to upsell these products at unheard of prices. But out of the ashes rises the phoenix…or in this case, a burst of water.
On this episode of Business Casual, hosts Tyler Kern and Voice of B2B Daniel Litwin look at an interesting trend that only seems to be growing during the COVID-19 scare, bursting forth, so to speak, to save the restroom's day—the bidet. While already widely used in bathrooms in countries around the world, the bidet's advent in America has only recently been on the rise. In fact, a 2019 NKAB study surveying interior designers showed that a bidet-enabled toilet was actually one of the most important features to include in new and remodeled bathrooms.
Further, with more than 27,000 trees destroyed each day in the manufacture of toilet paper, it's a greener option, using less wastewater than the water needed to grow trees or used in the actual production of toilet paper.
"[The bidet] is something that exists in other places in the world that has just never really made its way to mainstream America," Kern remarked. "I have some friends that traveled around to Japan and Thailand and places like that over the summer. They came back and immediately bought one. They were like, 'After experiencing this, can't go back! Can't not have it now!'"
Because sometimes desperate times call for people to make a switch in lifestyle or in product choices, in the wake of COVID-19 and a possible toilet paper shortage, the bidet is making a new, bigger splash here in America, becoming a viable, useful, necessary alternative to a product we all use and need on a daily basis. But will the trend last when the virus has run its course? Listen to the podcast now to hear Kern and Litwin further discuss the advantages, the stats, and the waves that bidets are making both today and as we head into the future.
Coming to you on Wednesdays and Fridays each week, tune into Business Casual to stay on top of the most recent trends and hottest topics impacting B2B.
For the latest news, videos, and podcasts in the Retail Industry, be sure to subscribe to our industry publication.
Follow us on social media for the latest updates in B2B!
Twitter – @MarketScale
Facebook – facebook.com/marketscale
LinkedIn – linkedin.com/company/marketscale
Latest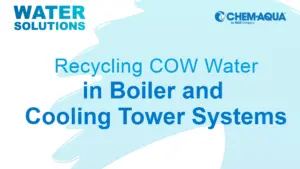 December 7, 2023
For the latest episode of ChemAqua's Water Solutions podcast, the focus was on an innovative approach to water conservation in the dairy industry. The show examined the potential of reusing Condensate of Whey (COW) water, a byproduct of dairy processing, and highlighted some of its economic and environmental benefits. Hosted by Dani Waddell, the informative […]
Read More