Driving Frontline Efficiency and Customer Experiences in Retail: Retail Legends
On this episode of Retail Legends, host Nicole Leinbach Reyhle was joined by Brett Patrontasch, co-founder of mobile-based workforce management app Shyft, and Astound Chief Experience Officer Andrew Leibowitz.
Patrontasch and Reyhle spoke at length about how Shyft is working to engage hourly staff members and drive frontline efficiency for retailers.
Specifically, Patrontasch highlighted how Shyft aims to help retail associates cover shifts when challenges present themselves, consolidating a solution that helps these workers solve work-related problems in one convenient, easy-to-use location.
"When we started the company, there was a real need for hourly workers to have tools that were built for them. … We said, 'Hey, we have to provide and build a solution that can help them solve (traditional challenges associated with shift coverage),'" Patrontasch said.
"People need to have an intuitive experience where they can just take their phone out of their pocket, fill a shift and show up and hour or two later or the next day," he said.
This ease also optimizes time and resource management for employers, helping them optimize labor management and reduce absenteeism and other barriers to success.
While Shyft aims to bring a frictionless experience to the retail workforce's experience, Astound and Leibowitz want to provide the same on a larger scale.
Leibowitz draws from a career in architecture, leveraging that experience to help Astound provide innovative, exciting customer experiences.
"It's so interesting, because what I'm seeing (at NRF 2020) is a completely divided retail universe. … On one half are retailers of all stripes and brands that totally get it, that are dialed in, and where innovation is their groundwater that they drink every day," he said. "It's not something that's on a list that they have to do. They are seeing a new world of commerce. And on the other side are the ones who are fighting it."
For the latest news, videos, and podcasts in the Retail Industry, be sure to subscribe to our industry publication.
Follow us on social media for the latest updates in B2B!
Twitter – @MarketScale
Facebook – facebook.com/marketscale
LinkedIn – linkedin.com/company/marketscale
Latest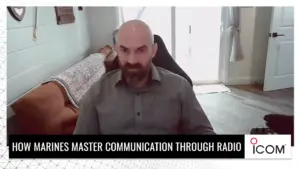 November 29, 2023
Amid the chaos of the battlefield, the mastery of radio communication can mean the difference between victory and defeat. Marine Corps Veteran Jacob Dent provides a comprehensive look at the pivotal role of single-channel radios in ensuring operational success and safety for Marines stationed at Camp Pendleton and in global operations. The video delves […]
Read More