The State of Retail and How to Best Serve Your Customers
A recent guest at Shoptalk 2022, Melissa Gonzalez, host of Retail Refined, shares key insights regarding the state of the retail industry today. In addition to technological advancements, the COVID-19 pandemic also impacted sales and customer retention rates with in-person and online sales.
The impact of retail sales in 2022 continues to be influenced by a variety of factors, including the evolution of consumer spending habits. "It's the consumer, and the state of the economy, inflation, supply chain issues, gas prices," said Gonzalez. People desire brands that offer easy, accessible, and safe buying processes. With the technological and digital age in full swing, business owners need to adapt to the diverse needs of their customers.
 A census by the U.S. Department of Commerce found that nearing the last part of the 2021-year, online retailers made up 12.4% of total retail sales in terms of value, or 13% when accounting for seasonal variations.
While other business tactics may have worked for retailers in the past, a new nontraditional way of shopping is taking charge. While physical stores play an important role in keeping business going, there seems to be a shift in placing a priority on digital retail platforms. Forbes states "40% of retailers will have integrated live-streaming capabilities into their commerce platforms, increasing e-commerce conversion rates by at least 10%." Not all businesses can make the major shifts to the hybrid approach right away. However, small steps toward integrating the in-person and digital experience can produce effective strides toward overall productivity. The presence of the internet has been steadily increasing. Pew research found that eight in ten U.S. adults go online at least daily.
Whilst the online format needs to be strong to attract multiple populations of customer interest, the in-person experience is still highly valued. "Physical retail stores need a powerful plug-and-play operating system to empower seamless digital enablement for both staff and shoppers," said Gonzalez.
Overall, companies want to be looking for something that benefits both the company and the customer. Customers shop for a variety of reasons. One of which can be to calm down or engage in "retail therapy". Technology cannot take away the emotional experience that shoppers get when going through the process of purchasing an item. "Shopping is emotional, so how are you bringing that into the in-store experience? It may be an old adage, but it remains true evermore today," said Gonzalez. Keep the customer at the core of all decisions. Customers are what keep the business running. Companies need to be attentive to what connects customers to that emotional experience to produce effective and successful turnaround rates.
Latest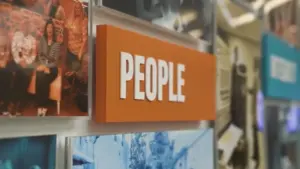 November 29, 2023
At IC System, the language of empathy speaks louder than the transactions of debt collection. In a compelling video feature, IC System's dedicated team casts a spotlight on their unique approach—combining heartfelt empathy with innovative solutions to navigate the often challenging landscape of financial obligations. IC System champions a path of compassion, delving deep […]
Read More