Pore Pressure is a Changing Constant
There are forces that we deal with on a daily basis that are apparent and ever-present. There are, however, other forces that are exponentially stronger, that most of us will never notice. On this episode of the MarketScale Sciences Podcast, host Sean Heath sat down with Jakob Heller from Ikon Science and they discussed the pressure associated with accurately calculating pore pressure.
The planet we walk on every day is constantly undergoing colossal change, on an unusually large scale, beneath the surface, according to Heller.
"We're dealing with geology here, so, it's a huge time frame that people potentially, normally wouldn't be able to grasp." he said. "The sort of conventional pore pressure prediction techniques were sort of developed and are best -suited for relatively young, recently deposited rocks."
The first inclination is to assume that these calculations are strictly a mathematical process, but that is not the case, Heller explained.
"The key thing in order to be able to predict pore pressure and understand what is happening, in terms of pore pressure," Heller said, "is to understand the geology. You have to be a very good geologist because we need to try and understand how pore pressure has developed throughout the history of the geological basin we are working in."
There is an added layer of personal pressure that the teams face as well, explained Heller.
"The work we do, in many cases, has some implications for people drilling wells, obviously. If we get our pore pressure prediction wrong, then that might have some serious ramifications," he said.
Heller also presented an explanation of "hydrocarbon migration."
"One thing that is very important in terms of pressure and understanding pressure and how it has developed through time in a geological basin, is that it imposes a big control on the migration of hydrocarbons in sedimentary basins," he said. "That is often the case. Especially when we're looking at conventional reservoirs, is that hydrocarbons have migrated out of the source rock and into the reservoir, the sort of container rock, into the trap."
For the latest news, videos, and podcasts in B2B, be sure to subscribe to our industry publication.
Follow us on social media for the latest updates in B2B!
Twitter – @MarketScale
Facebook – facebook.com/marketscale
LinkedIn – linkedin.com/company/marketscale
Latest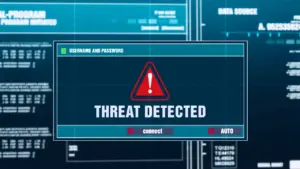 December 8, 2023
To keep up with the growing threats, cybersecurity in healthcare is a high-level priority. The recent ransomware attack on Ardent Health underscores a stark reality for the healthcare industry: cyber threats are a significant and ongoing challenge. Mike Saylor, the CEO of Blackswan Cybersecurity, LLC, sheds light on the complexities of cybersecurity in healthcare. […]
Read More