The Secret Science To Harnessing the Power of Probiotics using Prebiotics
Whether you prefer yogurt, kimchi, kefir, or kombucha, probiotics are all around us. But how do we really harness the benefits of this good bacteria, and capitalize on consuming foods that keep us healthy? The answer — Prebiotics.
Tackling the science, consumer habits, and marketing behind prebiotics in this episode of the MarketScale Sciences Podcast are scientists John Davidson, Director of Innovation & Education for Deerland Probioics & Enzymes, and John Deaton, VP of Science & Technology for Deerland Probiotics & Enzymes. This episode talks about how and why it is important to prime your gut with prebiotics, in order to truly harness the power of probiotics. From a marketing standpoint "probiotics were first out of the gate," Deaton says, "but it's not as simple as consuming a probiotic."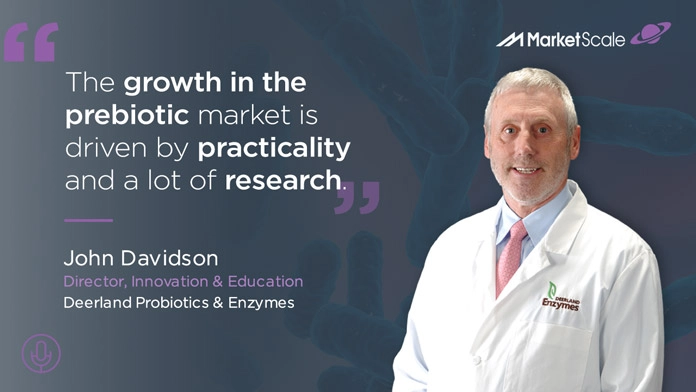 Probiotic organisms are not very shelf-stable, nor very resilient to our stomach acids. This is why a prebiotic is so important. As non-living organisms, prebiotics are a food source or a compound, and much easier to manage in application. But, for real efficacy, prebiotics must be consumed in large doses. Herein lies the crux that Deerland has tackled head-on.
How do we provide a prebiotic that is small, consumable, and reduces the main side effect of gas, caused by fermentation in the gut? Davidson explains the groundbreaking science of their prebiotic, which is "based on bacteria phase technology." Davidson and Deaton have reduced the dosage of necessary prebiotics from over 1 gram, to "Only 15 mg a day required for efficacy."
In short, Deerland has "Really revolutionized the whole prebiotic space." Says Davidson. The science is in, but the hard work isn't over. "Consumer education is gonna be the key," says Davidson. Consumers may love the idea of probiotics, but don't know that their efforts are futile without the symbiotic help of prebiotics.
Luckily, the probiotic and prebiotic markets are only growing, with business owners taking note of this health phenomenon. Deerland Probiotics & Enzymes is ready with their prebiotic solution, PreforPro.
For the latest news, videos, and podcasts in the Healthcare Industry, be sure to subscribe to our industry publication.
Follow us on social media for the latest updates in B2B!
Twitter – @HealthMKSL
Facebook – facebook.com/marketscale
LinkedIn – linkedin.com/company/marketscale
Latest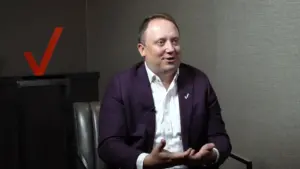 December 1, 2023
For a special episode of The Verizon Partner Network the focus was on the considerable role of partnerships in the Verizon Partner Program and the leaders shared their perspectives on the initiative. Their conversation brought about a lot of thought-providing context on the evolving telecommunications landscape. In today's era, collaboration and integration are key to […]
Read More