Supply Side West: Sleep Deprivation Solutions Are Not One-Size-Fits-All
Dr. Susan Hewlings joined MarketScale from Supply Side West to talk about a taking a more holistic view of sleep.
"The important thing to understand…is the fact that sleep is way more complex than how many hours you slept," said Hewlings. She advocates for evaluating a number of factors that contribute to poor sleep and tacking those issues individually, rather than taking a one-size-fits-all approach.
"There's different mechanisms of actions that you have to consider when you're considering what products to either develop or take if you're a consumer."
Dr. Hewlings also made the argument that sleep deprivation is something that should be top of mind for businesses due to the money that is lost due to a lack of productivity.
Dr. Susan Hewlings is the Director of Scientific Affairs at Nutrasource in addition to being the Co-Founder and Science Director at Substantiation Sciences.
Latest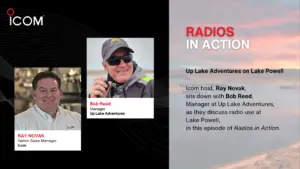 November 29, 2023
Delving into the serene beauty of Lake Powell, the Icom Podcast "Radios in Action" pairs the thrill of personal watercraft adventures with the crucial use of marine radios. Host Ray Novak and Bob Reed, the Manager of Up Lake Adventures, discuss the enthralling experiences offered by Up Lake Adventures in Utah's majestic landscapes. In […]
Read More