What Can the Pharma Industry Learn from Merck's New Antiviral?
Merck is one of the first pharmaceutical companies to submit an antiviral candidate to the FDA for approval, signaling the beginning of a new phase of mass production of COVID treatment drugs. For Merck's oral antiviral, molnupiravir, its optimistic success can be largely credited to its federal funding. Work on the related compound was active at Emory University as far back as 2004, with millions
With that kind of federal investment, and Operation Warp Speed validating the role of the federal government in supporting critical biomedical development, we wanted to know: can the industry expect any further involvement, financial or regulatory, from the federal government around COVID treatments? Plus, as Operation Warp Speed accelerated the COVID vaccine research timeline, are there more sustainable ways to bring this level of turnaround to other parts of the pharmaceutical pipeline without lags in treatment quality or oversight?
MarketScale sourced Dr. Kishor M. Wasan, Chief Medical and Scientific Officer at Skymount Medical, for his perspective, pulling from his active research around drug production and AI. Scroll down for his various insights!
1. Do the Successes of Operation Warp Speed Validate the Support of the Federal Government?
2. How LSU Designed a Model to Speed Up the Evaluation of Drug Candidates
3. How the Pharmaceutical Pipeline can Balance Speed and Quality
Latest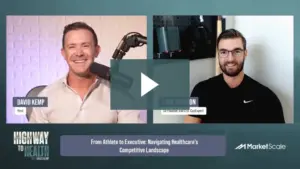 September 28, 2023
Navigating healthcare's competitive landscape requires innovative solutions addressing care quality and affordability. CapExpert is a game-changer in outpatient healthcare. It enhances asset management, ensuring the best care for patients. Luke Johnson, Co-Founder and CEO of CapExpert, spoke with Highway to Health's David Kemp on how CapExpert enhances asset management, bridging visibility gaps and streamlining […]
Read More