Agriculture Drones To Be A $45 Billion Industry
Autonomous vehicles and drones in Agriculture are on the rise. In fact, a recent report by IDTechEx says that robotic tech within agriculture has the potential to become a $45billion industry by 2028.
"We estimate that around 700k tractors equipped with autosteer or tractor guidance will be sold in 2028. We also assess that tractor guidance sales, in unit numbers and revenue, will peak around 2027-2028 before a gradual decline commences. This is because the price differential between autosteer and tractor guidance will narrow, causing autosteer to attract more of the demand."
The report also anticipates future technologies that can distinguish crops from weeds and that technology can already be found in some farming harvesting like strawberries. Though the process is slower due to fledgling algorithms for crop grasping, and technology that can detect fruit inside orchard trees is in its infancy.
"We forecast that commercial sales – either as equipment sales or service provision – will slowly commence from 2024 and that an infection point will arrive around 2028. Our model suggests a market value for $500M per year for fresh fruit picking in orchards."
To read the full report from IDTechEX, you can visit their website.
Latest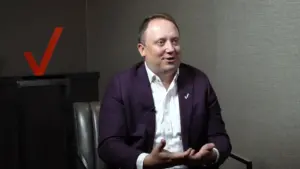 December 1, 2023
For a special episode of The Verizon Partner Network the focus was on the considerable role of partnerships in the Verizon Partner Program and the leaders shared their perspectives on the initiative. Their conversation brought about a lot of thought-providing context on the evolving telecommunications landscape. In today's era, collaboration and integration are key to […]
Read More