BASELAYER: Edge Computing Redefined
Data center design and manufacturing is accelerating rapidly to keep up with current IT demands. Typically cost prohibitive, traditional brick and mortar data centers require that physical locations be based on proximity to available power grids, telecommunications infrastructure, networking services, and transportation lines. Today, however, data centers are being designed to be more scalable and modular, allowing them to be dispersed in wider geographical regions, placing them closer to users and further from networks.
In 2008, BASELAYER invented the software-defined modular data center, and is reshaping how performance is viewed through advanced modular technology, infrastructure management software, and big data analytics. Offering speed of deployment, scalability, agility, mobility, and easy placement, the EDGE X2 module is designed to meet high power density requirements for Cloud and Web Scale environments for both indoor and outdoor deployment.
Watch the video to see how EDGE X2 simplifies the data center, making it smarter than ever before.
Latest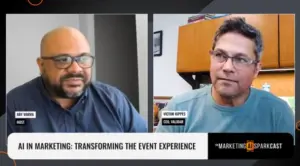 November 28, 2023
AI has been gradually changing the landscape of event technology at a very rapid pace. In an industry where staying ahead of technological trends is crucial, AI's impact on marketing and event management has become increasingly significant. As witnessed in the rise of account-based marketing and enhanced personalization, AI is effectively reshaping how events […]
Read More