Chinese Carmaker BYD Close to Completing Battery Recycling Plant
BYD, A Chinese electrical car maker, will soon open a battery recycling plant on an unfixed date in the second quarter. The move is driven by environmental protection responsibilities with secondary concerns related to the rising costs of EV battery materials.
The site will open in Shanghai, but BYD has been running trials for a year in the city of Shenzen. They have asked their government to create guidelines and offer support for this process that is new to everyone. The company's goal is to increase yearly battery production capacity by 75%.
Read more at Reuters
Latest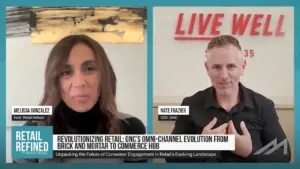 November 29, 2023
The transformation from a traditional brick-and-mortar store to an integrated commerce hub is crucial in the fast-evolving retail landscape. GNC's omni-channel evolution epitomizes this shift, blending in-person and digital experiences to meet the contemporary consumer's demands. But what does this mean for the future of retail? "Retail Refined," hosted by Melissa Gonzalez, welcomes Nate […]
Read More