EXTEND YOUR FISHING HOURS WITH AURORA BY SIONYX
Fishing trips become hazardous when you need to find your way to a favorite spot when there's light in the sky. Enjoy the unique experience of fishing at night with the Aurora Night Vision Camera by SiOnyx! Until now, no action camera has offered day/night visibility to enhance the experience in little to no light.
​Built for the outdoor enthusiast, Aurora provides unparalleled capability in on-the-water safety and recreation. With Aurora, it is now possible to navigate challenging water ways at night, capture priceless videos of predawn fishing expeditions, keep track of your fleet, or locate and monitor other vessels. Aurora allows fishing enthusiasts to extend their passion into the night—or begin just a little earlier than ever before.
Using a standard spotlight on the water prior to sunrise or after sunset alerts other fishermen and can send the fish away. But they can't see the infrared light utilized in night vision. Dave Anderson, Editor of Surfcaster's Journal raves "Surfcasters have waited a long time for this – an affordable night vision camera that can stand up to the rigors of the surf."
In addition, to capturing photos and video, SiOnyx night vision products, all you to navigate using the built-in GPS, or tap in to the Aurora app on a smartphone to wirelessly view or review the action. Aurora can be worn or is rail mountable with smart phone remote control and viewing.
​With Aurora, it's easier than ever to capture and share all the memorable fishing action at any hour, day or night!
Read more at sionyx.com
Latest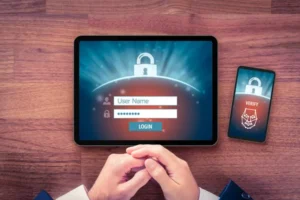 October 3, 2022
KEY POINTS: KEY POINTS: Attacks exploiting multifactor authentication are on the rise. Using MFA fatigue, attackers successfully breached Uber and Okta. Security measures like
Read more