Embracing Change: How Cloud-Based Communications Provide Benefits for Organizations
What has Steve Forcum, Technologist at Avaya, experienced in terms of cloud-based communication solutions with customers since the pandemic hit? As it turns out, quite a lot.
"Businesses kind of fell into two buckets," Forcum said. "The first category of customers who had invested in keeping their infrastructure current already had some part of their workforce working remotely as part of their day-to-day practice. For them, trying to move their entire workforce out of the office overnight wasn't an ordeal. The other category of customers looked at their infrastructure in the past, and said, 'If it's not broke, don't spend money to fix it.' Many of those customers were using legacy phone systems and other cobbled-together point solutions to fill gaps. These customers were scrambling when the pandemic hit. A lot of them found it challenging to try and react to this."
Some of the solutions these other companies had to employ to make it through the first few months of the pandemic were as cobbled together as their infrastructure was. Some relied on limited-time free trial software, which will soon be expiring.
"A lot of these companies have also been revenue challenged during the pandemic," Forcum said. "Trying to find capital to spend to fix this problem is not easy or even doable in some cases."
A solution for many of these companies is a move to cloud-based communication solutions, which offer cost savings and a multitude of functionality.
"By adopting a cloud service and being a little bit more agile, businesses don't have to deal with the hassles required to remedy their on-premise infrastructure," Forcum said. "It's allowed some of our customers to leap-frog past some of their competitors by leveraging cloud."
Be sure to subscribe to our industry publication for the latest news, videos, and podcasts in the Software and Technology Industry.
Twitter – @MarketScale
Facebook – facebook.com/marketscale
LinkedIn – linkedin.com/company/marketscale
Latest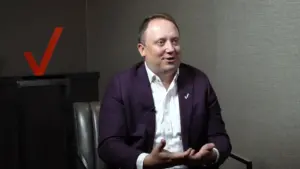 December 1, 2023
For a special episode of The Verizon Partner Network the focus was on the considerable role of partnerships in the Verizon Partner Program and the leaders shared their perspectives on the initiative. Their conversation brought about a lot of thought-providing context on the evolving telecommunications landscape. In today's era, collaboration and integration are key to […]
Read More