Unveiling the Blueprint for Robust Defense Against High-Profile Cybersecurity Breaches
Recent cyber attacks on casino operators Caesars Entertainment and MGM Resorts International have highlighted the vulnerabilities of major corporations to advanced and coordinated hacking efforts. How can organizations defend against the increasingly collaborative and sophisticated cyber threats highlighted in recent high-profile cybersecurity breaches?
Mike Saylor, Professor of Cybersecurity at The University of Texas at San Antonio, offers his expert insight on preventing high-profile cybersecurity breaches by emphasizing the crucial role of continuous monitoring and timely response in cybersecurity.
He states, "You can invest in all these different technologies and layers, but at the end of the day, if you're not continuously monitoring it and capable of identifying, and responding to threats in a timely manner, you're gonna get breached."
Article written by MarketScale.
Latest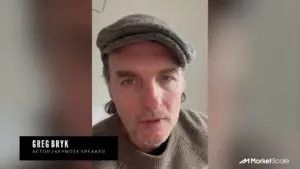 November 30, 2023
In a crowded marketplace, authenticity could be the strongest differentiator in standing out from the competition. Actor and Keynote Speaker Greg Bryk shares his insights on making a mark, on-screen and in the B2B arena. Bryk emphasizes the power of authenticity over pandering to the audience. He explains, "The way to stick out from […]
Read More