Does Hybrid Cloud Make Sense for Your Strategy?
In 2017, more than 3.8 billion internet users combined to create 2.5 quintillion bytes of data. Whether it's Facebook Video, a Stripe transaction, or even a comment on a news article, every single interaction creates information that must be stored somewhere. The rise of technology like IoT and AI will further increase the need for intelligent data storage solutions. This exponential growth in data has ushered in the era of cloud computing.
Cloud computing can increase a business's storage capacity, maximize existing resources, and decrease security threats. Failing to properly utilize the power of the cloud can result in preventable disasters, like what Delta Airlines faced in 2016when their IT systems malfunctioned for a day and cost the company over $100 million dollars in revenue and lost business. Many businesses that are interested in the cloud fail to realize that there are several options and models available to choose from. The cloud does not have to be a one-size-fits-all application!
One of the most popular and flexible implementations of cloud computing is the hybrid approach. This is a customizable combination of both public and private clouds or on-premises IT environments. Public clouds are services like Amazon Web Services, IBM Cloud or Microsoft Azure that provide businesses with a virtualized environment using a multi-tenant system that allocates resources among users. Private clouds are dedicated to the needs of a single organization. For enterprise organizations, a private cloud is often housed and maintained internally within their corporate data center. Hybrid clouds utilize the best features of both models and have a high degree of flexibility.
But is the hybrid cloud model right for your business? Let's explore exactly how hybrid clouds and built and maintained, and what might make them an optimal fit for your business.
How Hybrid Clouds Are Born
A hybrid cloud computing environment is a combination of private cloud systems and third-party public cloud services. IT departments first decide on which data they want to stay in-house and then set up a private network, usually on premise, to handle that information. Then all the systems are connected to a third-party service like Azure. These two clouds live side by side and share the enterprise data needs.
This fluidity creates opportunities for businesses to innovate without worrying about the scalability and security of their architecture. Instead of pouring resources into a total private cloud model, or relying solely on third party vendors, businesses can segment which parts of their business live in which environment.
The Way Hybrid Clouds Are Managed
It is possible to orchestrate workloads to move between these two platforms as computing needs and costs change. Many companies employ cloud bursting to help manage peak times of engagement in industries like retail or dining. The service level agreement (SLA) is another very important factor in the management of a hybrid cloud. This defines the level of control and offers very clear expectations.
Where Hybrid Cloud Makes The Most Sense
To determine whether or not hybrid cloud is right for your organization, there are several factors into consideration. We'll touch on just a few here:
Is your business in a highly regulated industry? If so, a hybrid cloud might be the right fit. Whatever information needs to be private can be housed in the private cloud, which should meet regulatory requirements. All other data can be parsed into the public cloud to save on computing and data resources.
Are you experiencing exponential (or near) growth? Hybrid cloud computing is also ideal for companies in high growth mode. The hybrid is very quick to get up and running because teams can build on top of existing architecture and avoid investing large amounts of capital in a data storage facility. This can increase the speed of bringing new products to market.
Is your business highly volatile? Businesses that experience large traffic spikes are more vulnerable to service outages and poor customer experiences. A hybrid cloud is ideal for these companies because it can quickly distribute traffic between both the clouds to handle the large increases in data and computing demands.
Even if your business doesn't fit into any of the three mentioned categories, there is still a good chance that a hybrid cloud could be a great option for your business. Hybrid clouds are well adapted for automation and management and allow organizations to take advantage of cloud bursting while still maintaining an on-premises, private environment.
How Do I know Which Direction to Take?
Here at Cima Solutions Group, we like to believe we're one of the most experienced hybrid cloud thought leaders in the IT industry. I know, that's a pretty bold statement to make! Ever since Cima was started back in 2005, the vision has been to focus on helping businesses reduce the cost of their technology infrastructure. We were doing just that long before cloud solutions came into the picture and really changed the dynamic.
While Cima was built serving clients using traditional hardware and software solutions (and we still do this today), we also added capabilities and resources to integrate cloud solutions into our offering, along with Managed IT Services. This is important to note because it means we're not tied to what we're able (or unable to sell), we are tied to the success of your business. If the technology your business needs to grow and scale happens to be a more traditional, on-premises approach or if you're more of a startup and are going 100% public cloud, we can help you.
We are passionate about giving businesses the reliability and security they need to innovate and manage their daily operations. Learn more about the best hybrid cloud offerings from our experts by visiting https://www.cimasg.com/solutions/cloud/ today!
Read more at cimasg.com
Latest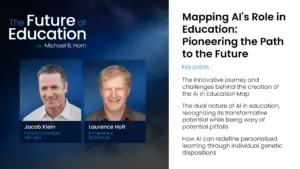 October 2, 2023
Mapping AI's role in education should be a critical step in bringing together innovative technology-based solutions with the expertise of human educators. With rapid advancements in artificial intelligence and an increased reliance on technology-driven educational solutions, the education landscape is on the brink of a significant transformation. AI promises highly personalized learning experiences, efficient administrative […]
Read More