How One Company is Innovating the Way the World Uses Digital Printers
Today, there are a variety of options when it comes to selecting a digital printer – though not all are created equal.
In fact, there might be more that goes into making the right choice for your unique operation than you might think.
In this behind-the-scenes video, you'll get an inside look at one of Digital Printing's biggest names – and a company that's delivering innovative printing solutions manufactured right here in the United States.
"What I want everyone to understand is the amount of time we spent developing the system over the last few years," said Aaron Kolodzie, Digitech Product Development and Production Manager. "We started off, basically, as a service company 11 years ago. … Every part that we pick out is from years of experience."
As is the case among leaders of a variety of industries, this commitment to service and to getting it right the first time has earned Digitech its place on the front line of innovation in digital printing. The company's solution, the TruFire, has benefited from that commitment to excellence, featuring the world's most durable table, which remains as flat as possible, "precision printing," linear motor systems coupled with a built-in encoder, and more.
—
Follow MarketScale on social media for more B2B industry updates!
Twitter – @MarketScale
Facebook – facebook.com/marketscale
LinkedIn – linkedin.com/company/marketscale
Latest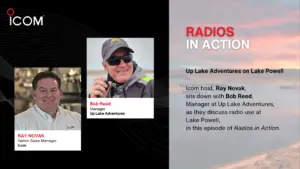 November 29, 2023
Delving into the serene beauty of Lake Powell, the Icom Podcast "Radios in Action" pairs the thrill of personal watercraft adventures with the crucial use of marine radios. Host Ray Novak and Bob Reed, the Manager of Up Lake Adventures, discuss the enthralling experiences offered by Up Lake Adventures in Utah's majestic landscapes. In […]
Read More