Leadership in an Evolving Workplace
Host Raymond Hawkins discovered that despite lacking formal leadership training, Cy Wakeman, President & Founder of Reality Based Leadership, has written a plethora of books in the leadership genre.
As a former counselor in human psychology, Wakeman revamped traditional leadership views. She explained, "I saw the world from a viewpoint of shared accountability at the time that most people were seeing the world as the leader was really responsible for the wellbeing of their employees."
According to Wakeman, an individual can experience the same organization differently depending on their accountability. When "high accountables" are in pain, they question their role and how to address deficits. After addressing their role, what remains falls on the organization. "Low-accountables," on the other hand, hold more of a victim mindset and first point to the organization as the source of their pain.
Wakeman began implementing these ideas through reality-based leadership training to healthcare businesses that were losing money. Soon, other organizations began to request training.
Wakeman has since built upon her training philosophy with many other essential concepts.
For example, she emphasized that "A lot of people believe their circumstances are the reason they can't succeed. Your circumstances are the realty in which you must succeed." Thinking inside of the box given the restraints to achieve a goal is a must. Leaders are key to this; they help move the 'why we can't' to 'how we could.'"
Perhaps Wakeman's most important point is this: "True resilience is not about being the smartest or how much perseverance you have, it lies in the collective genius—have the best network of positive relationships, ask for help, and be vulnerable."
These concepts only touch the tip of the iceburg. For more details, you can reference Wakeman's books, visit realtybasedleadership.com, sign up for her newsletter, or follow @cywakeham.
Latest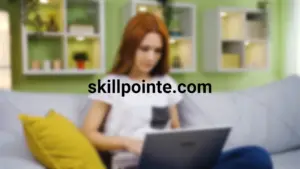 November 30, 2023
Adopting an entrepreneurial mindset is increasingly essential in today's diverse professional world. This approach, emphasizing resilience and innovation, is applicable in various careers, encouraging individuals to see opportunities in challenges and to think beyond conventional methods. SkillPointe recognizes the importance of aligning this entrepreneurial spirit with career aspirations. The organization assists individuals in transforming […]
Read More