Packed with Pearson: Why Pearson Is More than Just Erecting and Sealing
Pearson Packaging Systems has a rich history dating back six decades, but the company is working to remain one of the most technology advanced players providing vertically integrated packaging solutions.
While Pearson may be known primarily for erecting and sealing, Michael Senske, Chairman and CEO of Pearson Packaging Systems, noted the company has experience in other areas, as well.
"One of the areas is really case packing. Pearson Packaging Systems has been case packing in one form or another, really, since the 70s, but in December of 2008, we acquired a company, Goodman Packaging Equipment, that specialized in top-load case packaging," he said. "A lot of flexible products, standup pouches, pillow bags – [we're] doing a lot of shelf-ready applications."
Pearson also has experts in robotic case packing and has been utilizing automation for many years. Customers have become more open to those solutions recently, Senske said, with the COVID-19 pandemic showing just how powerful those tools can be.
"Our industry is incredibly slow, historically, to adopt technology. One of the things I'm really excited about is the pandemic has forced a lot of our end customers to adopt technologies out of necessity, like remote access," he said. "That wasn't the primary approach they wanted to take. I think what the pandemic has shown is that they've wanted to limit the number of people coming into their facilities, and they've been more and more willing to take what they perceive as some of these risks and adopt these new technologies."
It's one of many cutting-edge ideas keeping Pearson at the forefront of the packaging industry.
Follow us on social media for the latest updates in B2B!
Twitter – @MarketScale
Facebook – facebook.com/marketscale
LinkedIn – linkedin.com/company/marketscale
Latest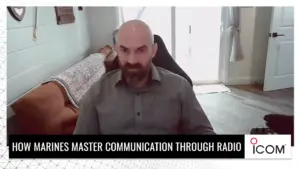 November 29, 2023
Amid the chaos of the battlefield, the mastery of radio communication can mean the difference between victory and defeat. Marine Corps Veteran Jacob Dent provides a comprehensive look at the pivotal role of single-channel radios in ensuring operational success and safety for Marines stationed at Camp Pendleton and in global operations. The video delves […]
Read More