Part 2: Quality Control in Delivery Only Ghost Kitchens Utilizing AI and Computer Vision
On the second part of a two-part episode of To the Edge and Beyond by Intel with Voice of B2B Daniel Litwin is Maria Meow, APAC Hospitality Vertical Marketing Manager for Intel's Internet of Things Group, and Ankur Jain, Founder, and CEO of UdyogYantra Technologies, a company focused on bringing Industry 4.0 and its associated ecosystem of technologies to various industries, including Restaurants.
As consumer demands for convenience accelerated post-COVID, the need for scaled food delivery accelerated as well, turning many restaurant operations to consider implementing ghost kitchens, remote third-party food prep hubs as a solution. Innovative technologies like computer vision, IoT, data analytics, and artificial intelligence support this push in food and beverage, and strategies are leading to quality implementation and offering new business opportunities.
But, it's not all roses, as some restaurateurs have been hesitant to adopt these technologies at scale. Third-party delivery apps and ghost kitchens have led to some food quality issues that have led to consumer hesitancy. This hesitancy stems from consumer expectations that focused on dine-in quality, as opposed to delivery quality, according to Jain.
But, the industry will have to try to reap the benefits of AI and IoT though, according to Meow, as restaurants try to meet consumer demand for food safety, such as contactless payment, while also drawing new customers.
"We need to know how to use the technologies that we have right now, especially in AI and IoT, to streamline the operations, or even to create a better experience for customers," Meow said.
Subscribe to this channel on Apple Podcasts, Spotify, or Google Podcasts to hear more from the Intel Internet of Things Group.
Latest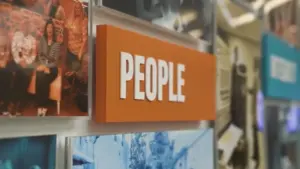 November 29, 2023
At IC System, the language of empathy speaks louder than the transactions of debt collection. In a compelling video feature, IC System's dedicated team casts a spotlight on their unique approach—combining heartfelt empathy with innovative solutions to navigate the often challenging landscape of financial obligations. IC System champions a path of compassion, delving deep […]
Read More