Phillips Lighting Is Rebranding To Signify
'The choice of our new company name originates from the fact that light becomes an intelligent language, which connects and conveys meaning,' says Philips/Signify.
The company will continue to use the Philips brand.
The new company name satisfies the company's contractual requirements under the Company Name License Agreement with Royal Philips, which requires that it changes less than 18 months after Royal Philips no longer has a controlling interest.
Read the full article here
Latest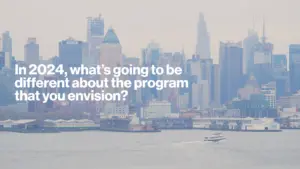 December 1, 2023
In the dynamic telecommunications landscape, Verizon's Partner Network continues to evolve, adapting to new trends and opportunities. For another segment featuring Mark Tina, VP of Indirect Channel Distribution and Channel Chief at Verizon Business Group, he explores exactly what types of significant changes and advancements the Verizon Partner Network will see in 2024. In this […]
Read More