Preparing Drone Delivery to Operate in One of the Busiest Airspaces in the Country
Drones in America host Grant Guillot spoke with guest Ben Brooks, Policy Development Lead for Wing, a sister company of Alphabet that focuses on improving the safety, security, and viability of drone delivery.
Brooks remarked on Wing's improvements and adjustments through the years and how the scalability and ROI of the company has vastly improved, "It was really significant," and hitting 100,000 deliveries "in a real-world commercial setting shows the public that it can be done safely."
Interestingly, post-covid acceptance of drones and drone delivery appears to be on the rise and the need for more robust regulations for the present and future use of drones in the airspace is vital moving forward. Brooks highlighted the need to account for the huge diversity in drone use today and in the future and finding regulations that promote safety as well as open air-space.
Though existing BVLOS operations are extremely safe, Brooks stated that the regulator needs to set a level playing field and ensure that the airspace is accessible to everyone for a range of uses. As a company, Wing aims to promote cooperative airspace in this field.
As the need to increase the efficiency of the movement of goods expands, commercial drone delivery is poised to fill in the gap – and be more cost effective than ground-based delivery.
Brooks stated the importance of municipalities learning that commercial drone delivery is vital beyond just convenience. If deliveries can be accomplished at scale, there follows a myriad of benefits like, "Helping to avoid road accidents, helping to cut carbon emissions, helping to better connect local businesses with consumers across the city."
Commercial drone delivery is set to start accomplishing big things in a meaningful way. Drones in America will be following up with Wing as they ramp up commercial drone deliveries around the DFW metroplex and other major markets.
More Stories Like This:
Latest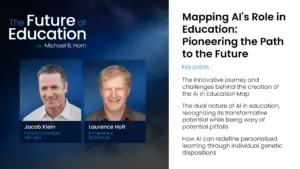 October 2, 2023
Mapping AI's role in education should be a critical step in bringing together innovative technology-based solutions with the expertise of human educators. With rapid advancements in artificial intelligence and an increased reliance on technology-driven educational solutions, the education landscape is on the brink of a significant transformation. AI promises highly personalized learning experiences, efficient administrative […]
Read More