The House Goes After Robocalls. How Does This Affect Business?

On this segment from Business Casual, host Daniel Litwin breaks down the bipartisan Stopping Bad Robocalls Act bill, why robocalls are under fire, how they harm important communications between company and consumer, and the newest powers granted to the FCC.
American Made is a recurring segment appearing on Business Casual, MarketScale's weekly live radio show airing Friday mornings at 8 a.m. CT. On American Made, hosts Daniel Litwin & Tyler Kern have a conversational corner on American policy affecting American business.
Latest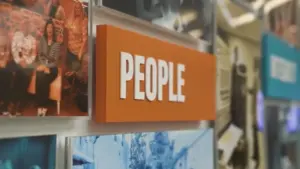 November 29, 2023
At IC System, the language of empathy speaks louder than the transactions of debt collection. In a compelling video feature, IC System's dedicated team casts a spotlight on their unique approach—combining heartfelt empathy with innovative solutions to navigate the often challenging landscape of financial obligations. IC System champions a path of compassion, delving deep […]
Read More