SIONYX AURORA KICKSTARTER NOW OPEN: JOIN THE WORLD'S 1ST DAY/NIGHT CAMERA WITH TRUENIGHT VISION COMMUNITY
SiOnyx started its life as a forward-thinking semi-conductor company. Then, SiOnyx went on to start a night vision revolution by inventing the first-of- its-kind sensor chip. Now, they' re making an actual camera product called Aurora, and building an exciting community at Kickstarter. The Aurora camera is the world's first waterproof, high definition, color action-camera with true day and night imaging. It's time to get yours, and meet the other aficionados of the great outdoors who are taking their nighttime experiences further with this exciting technology.
---
Aurora by SiOynx uses Ultra Low Light patented technology to enhance the performance of light sensing devices. True color night vision enhances your safety, lifestyle, and experience while you view, record and live-stream life's adventures all day, and all night.
The world gets dark at every sundown, of course, but it doesn't get black and green! So why should the images you capture look that way? Aurora by SiOynx was designed by engineers working at the cutting edge of technology to provide outdoor enthusiasts with the capability to see and capture both the day and night.
It's time to participate in this exciting revolution by joining the Aurora community on Kickstarter!
For the top level of investment, you can participate in the Aurora Ghost Hunters Adventure. On June 1st, 2018, armed with your new Aurora Day/Night camera, you'll be transported to Newport, Rhode Island, where you'll meet Steve Gonsalves, co-star of the SyFy Channel's hit show Ghost Hunters. The night will start with a meet and greet of other celebrities investigating Fort Adams. Then, you'll head out into the night on your own investigative adventure in a historic garrison that was used to defend America's borders many years ago.
For the first level of investment, you'll receive Aurora by SiOnyx at 50% off MSRP. With an estimated delivery date of July 2018, the camera ships to anywhere in the world. Join our exciting day/night vision community as a Friends & Family member today! And learn more at aurora.sionyx.com.
Read more at sionyx.com
Latest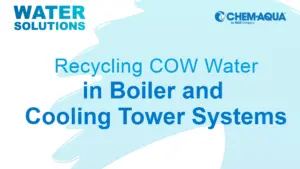 December 7, 2023
For the latest episode of ChemAqua's Water Solutions podcast, the focus was on an innovative approach to water conservation in the dairy industry. The show examined the potential of reusing Condensate of Whey (COW) water, a byproduct of dairy processing, and highlighted some of its economic and environmental benefits. Hosted by Dani Waddell, the informative […]
Read More