Stenograph Announces the Release of the Graphite Luminex II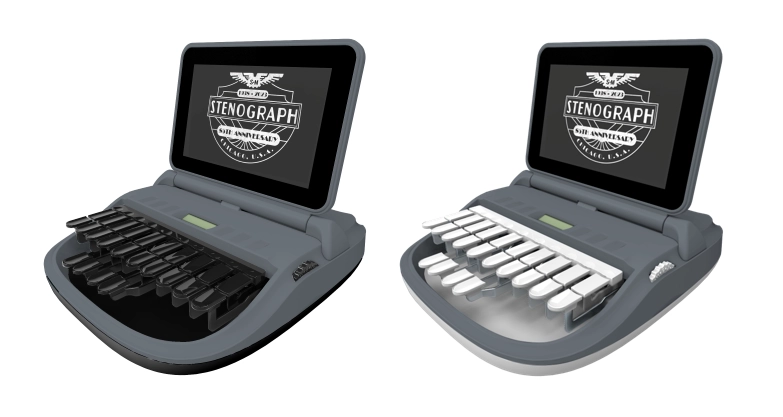 DOWNERS GROVE, Ill., June 21, 2023 (Newswire.com) – Stenograph®, LLC has revealed a new color for the Luminex II writer. The Graphite Luminex® II features a dark gray top with choice of white or black keys, thumbwheels, and bottom shell.
"Our Sapphire and recently introduced Black Tie are the most popular Luminex II colors we offer now and we wanted to expand our dark-color options, adding another modern, neutral color," said Veronika Mikhailova, Senior Product Manager of Writers. "Gray still dominates trends today, and our rich, deep Graphite Luminex II has a very stylish and sophisticated look."
The Graphite Luminex II looks elegant and professional while offering maximum reliability, comfort, and accuracy. The Luminex II allows for adjustments of depth of stroke, tension, sensitivity, stacking, splitting, and individual keys to be made with no need to recalibrate. Thus, each reporter can customize the machine to their own personal comfort and touch. With Stenograph's TrueStroke Technology, the travel, direction, and acceleration of each key is independently measured, sensed, and analyzed to discern dragging, splitting, stacking, and shadowing. By interpreting the nuances of the reporter's writing throughout the day, the Luminex II ensures the most accurate translation from the first stroke to the last.
To experience the ultimate in writer technology, visit the Stenograph booth at the 2023 NCRA Conference & Expo in Houston, Texas, July 27-30. The new Graphite and Black Tie Luminex II color combinations will be on display, along with the rest of the Luminex II color lineup.
About Stenograph, LLC
Stenograph is a market leader in providing technology solutions for the legal transcription industry. For 85 years, we have built our reputation by leading the industry in technical innovation, quality, and exceptional service. For questions about Stenograph, contact Dan Denofsky, Vice President of Marketing at Stenograph, at ddenofsky@stenograph.com or call (800) 323-4247.
Latest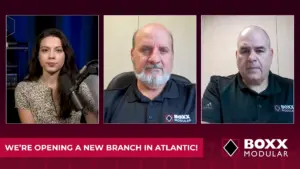 December 4, 2023
In an era where construction innovation is reshaping the industry, modular construction's growth continues to rise. In this episode of Built Modular, Boxx Modular's strategic expansion into Moncton, Atlantic Canada takes center stage. Host Gabrielle Bejarano welcomes Charles Landry and Ray Girouard to explore the implications of this venture. Bejarano, Landry, and Girouard discuss […]
Read More