The Role of Drones in Growing Louisiana's Economy
This episode of MarketScale's Drones in America podcast with host Grant Guillot featured two UAV industry leaders – Joshua Alford, Commissioner for the Houma Terrebonne Airport Commission, and Cary Koch, Partner at Pelican State Partners.
The two joined Guillot to explore the role and growth of drone use in the Gulf Coast, particularly in terms of the wide range of industries in the region that could benefit from a wider use of drones.
"I think some of the exciting industries [include] a lot of insurance, inspection and review – roof inspection and home inspection," Koch said. "Any time you're surveying a structure, you can send up a drone with the appropriate sensors on it. If you're thinking about safety and getting people down from ladders and out of cherry pickers, if you have the right sensors to be able to appropriately investigate or inspect a building … if there is an issue, now you know."
Power companies, utilities and construction have also begun to engage with drones in a big way to drive actionable insights, communicate with clients, develop more effective whole-site plans, and more.
Finally, there is a delivery piece that could expand, particularly in the public sector, where drones used as delivery vehicles are still in their infancy.
Latest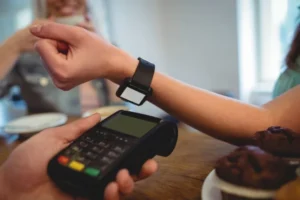 September 23, 2022
Inflation and ongoing concerns of a recession are affecting consumer spending behaviors. And as always, the restaurant industry is a great place to take the temperature of what people are willing to
Read more