There's a Better Way to Meet EMV Compliance
Time is flying by and October 2020 will be here before you know it. If you own or operate an American fuel center, then you probably already have the date circled on your calendar since it's the deadline for when stations across the country must be EMV compliant. While the thought of making the conversion may fill you with dread, you needn't worry because AvaLAN is here to help. Our wireless forecourt solution is fast, cost-effective, and can help your fuel station meet the new regulation without disruptions and lost revenue.
What is EMV Compliance?
If you used a credit or debit card recently, then you already know that swiping is out and inserting a chip is in. EMV (Europay, Mastercard and Visa) chip-enabled cards utilize computer chips to authenticate transactions and are far more secure than their magnetic-strip card predecessors. Financial institutions are requiring fuel centers to transition to chip readers, and failure to do so shifts the burden of fraud and financial liability to the retailer. Meeting this mandate normally requires owners to dig up their forecourt to install a wired solution. Breaking concrete is extremely expensive, and it can take up to nine months to complete. The installation bill and loss of revenue due to downtime can end up costing a fuel center well over $100,000.
Our Wireless Forecourt Solution Installs in Just Minutes
AvaLAN offers a fast, easy way to get fuel centers EMV compliant that doesn't require hiring a backhoe to dig up your forecourt. Our non-invasive wireless solution installs in just 5-10 minutes per pump. Best of all, you can keep your business operational during the install to avoid any loss of revenue or customer base. We've developed reliable Ethernet technology for EMV pump payment and controls as well as automatic tank gauges (ATG) and LED fuel center signs. Our full Ethernet network allows for easy upgrades in the future so that you can always stay ahead of the curve.
Tick Tock – Beat the Clock
The clock is ticking, are you ready for the October 2020 deadline? If not, you don't have to put off converting to the EMV standard for fear of costly downtime or the expense of an invasive, wired solution. The AvaLAN wireless system offers robust protection of sensitive data and is proven to surpass other EMV connectivity products in both reliability and security. Get your fuel center EMV compliant in no time and start giving your customers the benefits of chip card protection.
Read more at avalan.com
Latest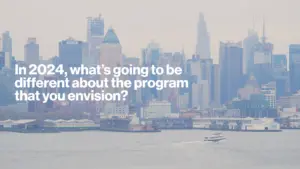 December 1, 2023
In the dynamic telecommunications landscape, Verizon's Partner Network continues to evolve, adapting to new trends and opportunities. For another segment featuring Mark Tina, VP of Indirect Channel Distribution and Channel Chief at Verizon Business Group, he explores exactly what types of significant changes and advancements the Verizon Partner Network will see in 2024. In this […]
Read More