Unemployment and Inflation and Bear Markets, Oh My!: Diving into Data
After a brief hiatus, host TC Riley is back this week with a new episode of Diving Into Data. The world has significantly changed since we last spoke and our show today dives into the economic fallout and impact of the COVID-19 Outbreak.
In the episodes leading up to our COVID-19 hiatus, TC discussed how this outbreak was going to throw a wrench in the global economy due to the lock-down of Wuhan, or the 'Chicago of China', at the beginning of the pandemic. But Wuhan is the least of the world's problem's now as the virus has touched every corner of the globe and every aspect of the global economy.
In this week's episode, "Unemployment and Inflation and Bear Markets, Oh My!" TC dives into how the US economy has been turned upside down in the last two months. We'll discuss how unemployment, inflation and stock markets have all been impacted by the pandemic and we let the data show us what we should expect moving forward. Spoiler alert: It's not good.
Sit back, grab a drink, ensure you're practicing social distancing, and let's dive into some data.
Latest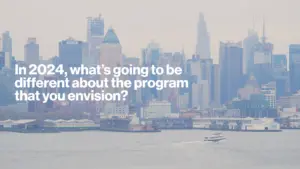 December 1, 2023
In the dynamic telecommunications landscape, Verizon's Partner Network continues to evolve, adapting to new trends and opportunities. For another segment featuring Mark Tina, VP of Indirect Channel Distribution and Channel Chief at Verizon Business Group, he explores exactly what types of significant changes and advancements the Verizon Partner Network will see in 2024. In this […]
Read More