Unpacking Everything New From Samsung's Latest Unpacked Event
Samsung's Unpacked events showcase the latest in its Galaxy line of devices that are transforming the mobile experience and making life easier. Samsung's August 2019 event at the Barclays Center in Brooklyn, NY, did not disappoint. This is a breakdown of what Samsung 'Unpacked' for the second half of 2019 and what will drive a new decade of innovation, power and productivity. 
Galaxy Note 10

 
Samsung continues to break ground with the new Galaxy Note 10. Hailed as the most powerful mobile device in the world, the Note 10 is a 'smartphone that can do anything, designed for people who want to do everything!'  
With a virtually bezel-less, brilliant and immersive 6.3" AMOLED screen, the Note 10's Infinity-O display brings an expansive uninterrupted view. It adapts to darkness and brightness via Dynamic Tone Mapping to provide brilliant color in all conditions, delivering an epic visual experience. 
Featuring an extremely compact design, the Note 10 is the narrowest Note device Samsung has launched thus far. Available in three vibrant hues—Aura Glow, Aura Black and Aura White—the Note 10 is as impressive to look at as it is to use. 
Boasting a 7nm processor, 8GB of RAM, and 2.0Gbps LTE connectivity, users can download photos and videos, stream content, and game online at incredible speeds.
Further, with 256GB of storage, the Note 10 delivers laptop-like storage. To ensure users never lose connection, the new Note comes with the largest battery yet, with 3500 mAh battery capacity, and allows for a 30-minute power up that can last for hours, as well as the ability to PowerShare with other devices with no cables necessary.
Snapping the Future with the Note 10

 
With the prograde multi-camera system—a 10 MP selfie lens, and three rear cameras (16-MP ultra-wide, 12 MP wide-angle, and 12 MP telephoto)—and an entire editing suite, you can go from shoot to edit instantly, all on one device. This allows users to turn everyday photos and videos into epic moments. Taking video one step further, Samsung has now applied four Bokeh effects to video capture, providing cinematic depth of field in real time.
The Zoom-In Mic allows users to zoom in on sound as well as the subject matter. Super Steady makes action shots smooth and natural, predicting movement and reducing vibration for maximized stabilization.  
AR capabilities combined with the Infinity-O Display and Dolby Atmos speakers deliver an immersive, blockbuster gaming experience with an intelligent game booster that analyzes and optimizes how you play. Vapor chamber technology cools the phone down while the game is heating up. Also, via a partnership with Discord, gamers can now voice chat and check mobile game status.
Starting at $949 with pre-orders beginning August 8, 2019, the Galaxy Note10 isn't just a new smartphone–it's a gaming console, a film studio and a computer with an intelligent pen control all in one device.
Galaxy Note 10

+

 
Packed with all the features of the Note 10—and then some—the Galaxy Note 10+ delivers the speed and productivity to get the project done. With lag-free gaming performance, movie quality streaming, cutting-edge 4300 mAh battery intelligence that ensures you won't be left powerless. Super Fast Charging gets the device back to 100% super-fast, making the Note 10+ the ultimate power phone for the power user. 
Featuring a hand-stretching 6.8" AMOLED display (the biggest screen ever in a Note device), a 7nm processor, 12GB RAM, and either a 256GB or a mammoth 512GB internal storage option (with external storage up to an additional 1TB available), the Note 10+ is taking high-speed performance and mobile memory to massive levels. Available in the same colors as the Note 10, the Note 10+ also comes in Aura Blue when an unlocked device is purchased. Further, Samsung offers a Wi-Fi & 4G LTE version or a Wi-Fi & 5G version with a built-in HyperFast 5G chip. 
The Note 10+ camera capabilities mirror that of the Note 10, but with one exception—a DepthVision Camera. Boasting a wide-angle lens that allows you to measure and take 3D images, the Note 10+ is a new medium of artistic expression that allows you to create unbelievable AR affects. 
Starting at $1,099 with pre-orders beginning on August 8, 2019, you can get your Note 10 or Note 10+ as early as August 23rd. 
Intelligent S Pen

 
At the heart of the Note experience is the redesigned S Pen, putting more power at users' fingertips with 10 hours of battery standby time in just one 6-minute charge. 
Designed with both an accelerometer and gyrosensor, and Bluetooth enabled, the S Pen uses gesture-control that allows users to control the phone via simple gestures—rotating the pen can zoom the camera in or out, and a flick from side to side can scroll through the photo gallery, move the pen up or down to adjust the volume—and navigate presentations, play and pause videos or snap photos with just a click of the pen.  
Much more than a writing tool, the S Pen is engineered to understand a variety of handwriting styles and different languages, enabling handwritten notes to be converted to readable text that you can copy, paste and share with Text Export. And with AR Doodle, you can create doodles around a face or space for one-of-a-kind videos.  
And to make things even more interesting, the S Pen has also been engineered into Samsung's new S6 Tablet. 
Galaxy Tab S6

 
Light, thin and designed for both productivity and creativity, the Samsung Tab S6 is a do-it-all tablet that goes beyond boundaries. It comes with new levels of S Pen integration for work and play. Featuring a magnetic indent on the back, the S Pen attaches to the Tab S6 and charges it, ensuring it's always there and ready when needed. 
Boasting the full PC-like experience of Samsung DeX in a slim tablet, users can easily access multiple apps in split view and share the screen size of each at a size you choose. And with dual rear-facing 13MP and 5MP cameras, use your Tab S6 to shoot pictures like a pro. 
Available in either a choice of 6GB memory and 128GB of storage, or 8GB and 256GB5, and with SD card support that gives the option of up to an extra terabyte of storage, users can keep all their content in one place. 
Further, the next-generation neural processing power ensures lag-free gaming, superior efficiency with AI applications, and Bixby Vision for improved deep learning in scene recognition. 
Galaxy Tab S6's powerful 7040 mAh7 battery lasts for a full 15 hours of video playback, allowing the freedom to leave the charger behind day after day, or use fast USB type C charging to charge quickly. It also seamlessly syncs with Galaxy Smartphones.
Prices for the Tab S6 start at $646 and will be available for purchase on August 23rd.  
Galaxy Watch 

Active2

 
The newest addition to Samsung Ecosystem is the Galaxy Watch Active2. It has been redesigned with Samsung's signature rotating bezel in digital form with an edge-to-edge AMOLED display to help track the most important information. More than just a watch, the Active2 is a companion that helps manage calendars, comes with a personal trainer tool, and a medical assistant that monitors various health aspects via powerful sensors. For runners, the Active2 comes in an Under Armour edition with MapMyRun and coaching and can be paired with UA HOVR connected footwear to improve form and performance.  
Additionally, the LTE Active2 version enables users to take and make calls or send and receive messages, utilizes Samsung apps. These include SamsungHelp and SamsungPay, and Spotify. Also, via PowerShare, users can easily charge their watch from their phone. Simply put, the Active Watch2 empowers people to pursue their passions while staying healthy, fit and connected.  
Prices start at $279, the Active 2 will be available beginning September 13th. 
Latest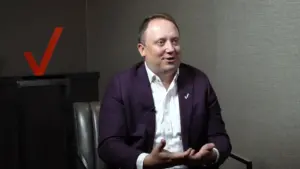 December 1, 2023
For a special episode of The Verizon Partner Network the focus was on the considerable role of partnerships in the Verizon Partner Program and the leaders shared their perspectives on the initiative. Their conversation brought about a lot of thought-providing context on the evolving telecommunications landscape. In today's era, collaboration and integration are key to […]
Read More