Watch: The First Drop In Smartphone Sales, Ever
Gartner reports the first ever decline in smartphone sales, dropping 5.6%. Smartphone leader Samsung declined a full 3.6% in Q4 while Apple saw iPhones sink 5%. Gartner pins the decline on slowing upgrades due to a lack of discount smartphone options.
Current smartphone owners tend to pick only quality models that last multiple years, further slowing growth. Despite the stall, the globe's largest trade show, MWC, is on the horizon and is bound to drum up buzz for the coming year.
Latest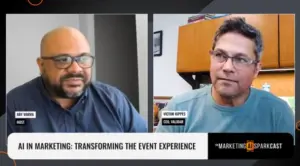 November 28, 2023
AI has been gradually changing the landscape of event technology at a very rapid pace. In an industry where staying ahead of technological trends is crucial, AI's impact on marketing and event management has become increasingly significant. As witnessed in the rise of account-based marketing and enhanced personalization, AI is effectively reshaping how events […]
Read More