As Media Companies Struggle to Make Regional Sports Networks Successful, Can Sports Retailers Fare Any Better?
Key Points:
Regional Sports Networks lose subscribers after media giants like Dish Network remove AT&T's SportsNet and Root Sports Channels from its channel list.
Consumers are moving en masse towards streaming services to watch television.
Because of prolonged delays to season openers, consumers turned to other resources besides sports for entertainment during the pandemic.
Commentary:
A recent report reveals that Fanatics, the sports retailer and trading card company, is looking to join the market for Regional Sports Networks. RSNs are currently key channels for broadcasting NBA, MLB and NHL games for localized viewers, but with more people cutting the cord, and companies disinvesting in their Regional Sports Network offerings, the future of these broadcast channels could be in jeopardy. MarketScale asked Trae Smith, former UCLA football player and Relationship Manager for Informa's Wealth Management team, what this potential acquisition could mean for the industry and why Fanatics sees gold in this investment.
Abridged Thoughts:
It looks like, according to the records here, that subscribers fell from about 190 million to 145 million over the past five years. Part of that is because Dish Network removed AT&T's SportsNet and Root Sports channels earlier this month. In addition to that, a lot of consumers are moving towards streaming services to watch television, whether that be YouTubeTV, Amazon Prime or Hulu. We're not getting those cable subscription channels that we once were. Part of that also is due to the pandemic over the past year and a half when fans weren't allowed to go to the stadiums and sports networks had the bubbles, some consumers felt that it wasn't the same experience, so they turned to other resources for entertainment.
Article written by Justin Honore.
More Like This Story:
Latest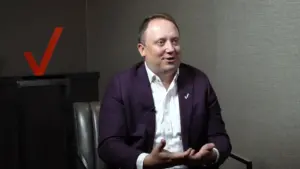 December 1, 2023
For a special episode of The Verizon Partner Network the focus was on the considerable role of partnerships in the Verizon Partner Program and the leaders shared their perspectives on the initiative. Their conversation brought about a lot of thought-providing context on the evolving telecommunications landscape. In today's era, collaboration and integration are key to […]
Read More