How Leigh Steinberg Created the Model for Modern Agents
The fans remember the highlights but the franchises remember the technology, data, and inventions that powered their season. Host Tyler Kern sits down with the innovators, leaders and founders that are taking sports into the future.
The agent is a central part of the modern professional sports ecosystem. However, that wasn't always the case. Leigh Steinberg was one of the first sports agents and defined this role to become what it is today. Salary Capped host Tyler Kern spoke with Steinberg, Chairman of the Board of Steinberg Sports and Entertainment, about the industry's evolution and more.
Steinberg was in law school at Berkeley when Steve Bartkowski asked him to be his representative. He went on to be the number one pick in the NFL draft, and that was the start. "There wasn't an organized agent model. Athletes wouldn't deal with agents."
With a successful career spanning four decades, Steinberg said the key was listening. "Put your heart and mind into someone else's heart and mind. See the world the way they do," he added.
In representing athletes, it's much more than the finances. "We prepared plans for that but also want them to be role models and get involved with charities and the community. It's athletes changing lives or messaging," Steinberg said.
Steinberg has personally been philanthropic in his life, working on causes from land mines to climate to eradicating hate groups.
One of the new developments in the agent world is college athletes now being able to profit before they do pro. "The NCAA has guidelines that now they can have agents to build a brand and seek out endorsements," Steinberg explained.
Build a personal brand is something Steinberg encourages with players. They get to control their own image now with social media. "Social media changed the game. Now they are creating their own content."
Article by Tyler Kern.
Follow us on social media for the latest updates in B2B!
Twitter – @MarketScale
Facebook – facebook.com/marketscale
LinkedIn – linkedin.com/company/marketscale
Latest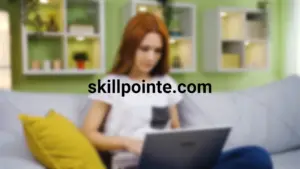 November 30, 2023
Adopting an entrepreneurial mindset is increasingly essential in today's diverse professional world. This approach, emphasizing resilience and innovation, is applicable in various careers, encouraging individuals to see opportunities in challenges and to think beyond conventional methods. SkillPointe recognizes the importance of aligning this entrepreneurial spirit with career aspirations. The organization assists individuals in transforming […]
Read More