Dublin-based Flutter Entertainment Bets Big on FanDuel & US Sports Betting Market 
Live sports entertainment took a big hit from the pandemic. But sports betting and fantasy leagues have bridged the gap for fans, serving as a means for fostering fandom and continuing the camaraderie of sports. It's strong faith in this developing trend model that may have led to a $4.2 billion dollar acquisition by Flutter Entertainment of 37% of FanDuel, according to Market Watch. The Dublin based sports-betting company, Flutter, is going all in on the potential of an expanding legalized sports betting market in the US.
MarketScale Radio digests the news with hosts Daniel Litwin and Tyler Kern. The two consider the short term and long term hypotheticals of the acquisition. Kern expresses why the future of sports betting may not be as predictable as we think. Litwin wonders whether the entertainment deal shares similarities with Quibi, the media money pit that peaked at the wrong time.
KEY POINTS:
Dublin-based entertainment company gets in on the growing sports betting market in the US.
Flutter Entertainment acquires 37% of FanDuel.
Flutter predicts their betting products will be available to ⅓ of the US population by the end of 2021.
Latest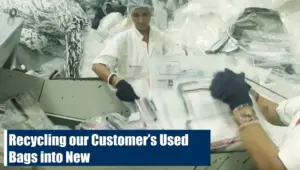 December 6, 2023
This video focuses on EcoLOK4, a groundbreaking product by CONTROLTEK that exemplifies innovation in sustainability. It highlights the process of transforming landfill waste into new deposit bags, with 90% of each bag's material being repurposed trash. This initiative not only reduces waste but also closes the sustainability loop, demonstrating CONTROLTEK's commitment to environmentally friendly […]
Read More