Game Changers: Changing the Playbook After Law School
Challenging the status quo isn't for everyone. Katie Steinberg will be sitting down with the innovators turning the sports and hospitality worlds upside down, only on Game Changers.
Life after college sports can be a dreaded reality for athletes. Whether it's turning an athletic passion into a lifetime money-maker, or it's finding a career outside of sports, both options pose their own sets of professional challenges. On the first episode of Game Changers, host Katie Steinberg sits down with
Brandon Pfluger
, Senior Director of Business Development and former soccer athlete at
Southern Methodist University,
to talk shop on one of the most important decisions of his life: does he go pro with his soccer expertise, or does he hone a different set of skills?Katie and Brandon talk what the sport meant to him while being a student, his ultimate decision to go to law school rather than getting an MBA and how that impacted his current career, and how he's stayed in touch with SMU post-graduation. Beyond that, the two discuss SMU's Life After Ball program, and how it's helping athletes prepare for a career after college ball.
Latest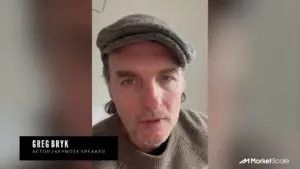 November 30, 2023
In a crowded marketplace, authenticity could be the strongest differentiator in standing out from the competition. Actor and Keynote Speaker Greg Bryk shares his insights on making a mark, on-screen and in the B2B arena. Bryk emphasizes the power of authenticity over pandering to the audience. He explains, "The way to stick out from […]
Read More