MLB Drug Testing Concerns & Safety Issues This Offseason?
Unless you are an Astros fan, this offseason is another waiting period for fans to look ahead at the start of the next MLB season, where each team will have a new opportunity to prove its worth. Alongside typical pressures on MLB teams, like being urged to bolster their rosters, this offseason the MLB is being pushed to crack down on other looming challenges for baseball, including potential opioid drug scandals and other explosive (literally) threats across the league and in stadiums.
Reiterating their concern, Travis Kisner and Bryan Beaty of Detectachem share their thoughts on what issues the MLB should prioritize in-order to maximize fairness and safety for players and fans.
Detectachem's Thoughts
"The real question at hand today is, should the MLB franchises be aware of any trends in bomb and drug detection to gear up for the new season? Of course they should. Everybody should be worried about threats. There's totally a value asset in these stadiums and all the people that are present. So why shouldn't drugs and explosives be in the question? You can use our products here, detectachem-dot-com, to solve all your needs. Go Astros." – Travis Kisner
"Absolutely, the MLB should be aware of exploding epidemics like the fentanyl epidemic coming all over this country right now. Huge amounts of drugs being poured over the border. And if their players are taking these drugs, it's gonna get caught in their screenings and they're not gonna be allowed to play and the Houston Astros are not gonna be able to win another title next year." – Bryan Beaty
Latest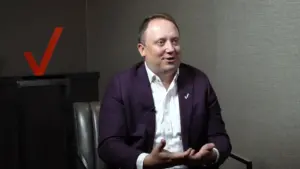 December 1, 2023
For a special episode of The Verizon Partner Network the focus was on the considerable role of partnerships in the Verizon Partner Program and the leaders shared their perspectives on the initiative. Their conversation brought about a lot of thought-providing context on the evolving telecommunications landscape. In today's era, collaboration and integration are key to […]
Read More