Cargomatic talks data with Federal Maritime Commissioner Carl Bentzel
MAY 10, 2023 – Federal Maritime Commissioner Carl Bentzel opened up on his recently released study of data sharing in the supply chain industry in a talk with Cargomatic Chief Spokesperson Weston LaBar.
It "wasn't where it should be," Commissioner Bentzel said. "So we wanted to do an assessment and that assessment was the Maritime Transportation Data Initiative (MTDI)."
The project formally kicked off in November 2021, when Chairman Daniel Maffei requested that Commissioner Bentzel examine the issue of data and maritime commerce with a two-fold focus:
– to catalog current data elements, metrics, transmission and user access.
– to identify key gaps in maritime data definitions and utilization.
Ultimately, the goal was to develop recommendations for a common lexicon of industry terms and data standards.
Commissioner Bentzel met with 80 stakeholders over an 18-week period, asking them about the information they already have and the information they would like to have.
As a result, "we have a report with recommendations which call for the establishment of the Maritime Transportation Data System, going forward."
The MTDS would require ocean carriers to be more transparent in advising supply chain partners of their services, especially regarding the arrival times of their ships in U.S. ports.
The MTDS also would require standardization of terminology by ocean carriers so that shippers and other supply chain partners can better understand the movement of their cargo.
Commissioner Bentzel described the MTDS ultimately as a set of "performance standards" so that supply chain industry stakeholders can complete their work with better and more timely data than at present. Watch the entire conversation here.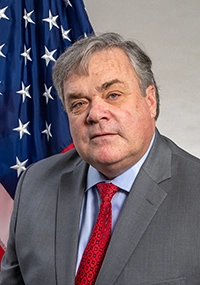 Latest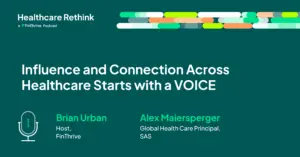 September 29, 2023
In the latest episode of the Healthcare Rethink podcast, presented by FinThrive, host Brian Urban sits down with Alex Maiersperger, the Global Principal Healthcare at SAS. Their conversation charts the role voice plays in influencing and connecting the healthcare industry. Maiersperger, who co-founded the Advancement League, shares his journey from being a healthcare optimist to […]
Read More