Cargomatic's many-bladed 'Swiss Army Knife' eases data collection
This article originally appeared on Cargomatic.com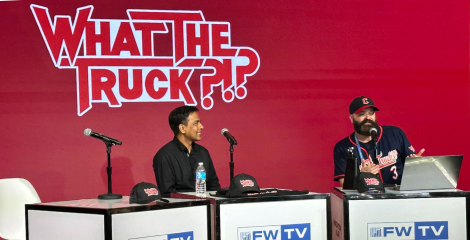 Artificial Intelligence is the great buzzword in the supply chain industry these days, suggesting a panacea for the growing number of issues that it faces. But for AI to work, it needs data, according to Sunil Sharma, Chief Product and Technology Officer at Cargomatic.
"The fundamental requirement to build solid artificial intelligence rests on a foundation of good quality and plenty of data. Simply stated, data is the fuel that powers the modern supply chain," Sunil recently told Timothy Dooner, host of FreightWaves' "What the Truck" program.
"Otherwise, it's almost like you're driving this very sophisticated and powerful vehicle called Artificial Intelligence with inferior fuel," Sharma said. "It simply doesn't work, and it undermines the industry's potential to solve meaningful problems and drive innovation."
It's no secret that today's supply chain ecosystem still contains data scattered in disconnected spreadsheets, entangled in paper documents and emails, or trapped in incompatible legacy systems—all of which lead to information silos that hamper the seamless exchange of information.
Cargomatic has made it a mission to solve the issue, and Sharma compares the company's approach to the ever-handy, multi-bladed Swiss Army knife.
According to Sharma, the "versatile" Swiss Army knife enables "portability and reusability" using a variety of techniques, and "that's when the magic starts."
"We need that kind of tool to really wrangle data out of the variety of systems that are used by our carriers, our shippers and the ecosystem at large," Sharma advised.
"If your preferred method of communication is EDI or electronic data interchange, then we have a blade to move data with EDI. If your system talks API, we have a blade for APIs."
Cargomatic technology also enables "intelligent recycling and reuse of data" and effectively reduces the reliance on manual data entry while also minimizing errors and omissions.
Now imagine extending these efforts to thousands of small trucking companies. Data needs to go back and forth from the steamship lines to the terminals, then to the trucking companies, and finally to the consignees or BCOs. Any breakdown or delays in information exchange could mean missed last free dates for timely pickup at ports or the delayed return of empty containers to terminals, resulting in fees and fines as well as a degradation of service levels—and that's just one reason why data is so important.
Fortunately, the Federal Maritime Commission is trying to address this as well by implementing common data standards. The initiative takes into account various stakeholders including ocean carriers, BCOs, terminals, drayage truckers, rail, 3PLs and more.
In the meantime, at Cargomatic, we have taken it upon ourselves to connect and digitize the entire shipment life cycle for the benefit of our customers and carrier partners.
"We leverage the interoperability we have built in-house to seamlessly connect all key infrastructure nodes across marine terminals, railroads, storage yards and shippers' receiving facilities with our trucking network, to enrich the dataset and give our customers the complete story from end-to-end using a "single pane of glass," said Sharma.
These innovations are key to improving data quality and to power the sophisticated automation workflows and intelligence we all need and crave.
"Essentially what we've built at Cargomatic is focused on making sure we have the right fuel—that is the data to power our customer's supply chains," Sharma stated. "This enables our customers to get the most out of their supply chain and protects their bottom line."
To see Sunil's interview with Timothy Dooner, click below.
Latest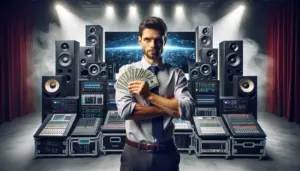 December 8, 2023
Mastering AV sales strategies in a global professional audio-visual (Pro AV) market, poised to reach $79.2 billion by 2028, requires much attention to detail. The surge in demand from corporate, government, and institutional sectors, driven by the need for enhanced productivity and efficient working environments, gives AV sales pros a lot of opportunity. In […]
Read More