More Charging Stations Set to Hit US Roadways
If you drive an electric vehicle, get ready for some good news – more charging stations are coming nationwide.
Electrify America, which originally saw the EPA and CARB force carmaker Volkswagen to spend $2 billion on electric vehicle charging across America, has now ballooned into the largest charging network in the United States.
The new "Boost Plan" from the initiative will double that already leading network, which will result in 1,700 stations – or almost 10,000 individual chargers – by 2025.
The network will also cross the ocean and head to Hawaii for the first time, and the state will be joined by fellow first-timers North Dakota, South Dakota, West Virginia, Wyoming and Vermont.
So, what does this all mean for the future of EVs in America? EVgo CEO Cathy Zoi joined CNBC to deliver some front-line insights about the state of the industry.
"Our average spend for a charging session is about $8.20," Zoi said. "What you actually get [is] about 150 miles of range in 15 minutes, so it's a great while-you're-shopping plug-in. … We have electricity everywhere, so we need to put the fast charging everywhere.
"Overnight charging makes sense if you have a plug in your garage, but the truth is 30% of Americans don't have access to at-home charging."
Latest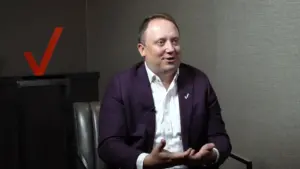 December 1, 2023
For a special episode of The Verizon Partner Network the focus was on the considerable role of partnerships in the Verizon Partner Program and the leaders shared their perspectives on the initiative. Their conversation brought about a lot of thought-providing context on the evolving telecommunications landscape. In today's era, collaboration and integration are key to […]
Read More