The Role Luxury Buses Can Play in Reduced Carbon Emissions
Finding new and innovate ways to get from point A to point B is something that many in the transportation industry are trying to do. For the past decade more and more luxury buses have popped up, trying to give Americans more travel options. The service is just like other bus services that take riders interstate but it is pitched as a more luxurious but still affordable experience.
RedCoach is one of these liners. The bus service is based in Florida, but in 2021 RedCoach started offering services to riders in Texas as well. With WiFi and work desks, their pitch is for not only riders who are trying to get from one city to the next, but also to riders who are traveling on business so that they can stay productive while traveling to their destination.  Their biggest selling point to riders is that they are a more relaxed and more productive option than driving a car or taking a plane.
"People are looking for more options they don't want to be in car for hours and drive and all the mileage and the wear and tear on the vehicle, the stress they are all connected now," said Florencia Cirigliano, the marketing vice president for RedCoach.
But the impact of this type of service can go beyond providing a different form of transportation. According to the United Motorcoach Association, motorcoaches have the lowest carbon footprint of 12 different forms of passenger transportation and they only have a carbon footprint of .17 pounds of CO2 per passenger mile. According to the International Energy Agency, buses and mini-buses only accounted for 7 percent of carbon emissions in 2020 compared to 41 percent emitted by passenger cars. Experts like DePaul University Transportation Professor Dr. Joseph Schwieterman see reliable and consistent bus travel as an effective way to reduce carbon emissions.
"When you look at the sweet spot for bus travel which might be a less than 300 miles, a lot of people are flying on those routes and we are lucky if we can reduce fuel burn, emissions on airlines by 10 or 20 percent," said Dr. Schwieterman. "The technology is just years and years in the future until we are running on electric planes and so forth, but buses we can instantly cut carbon emissions by up to 75 percent."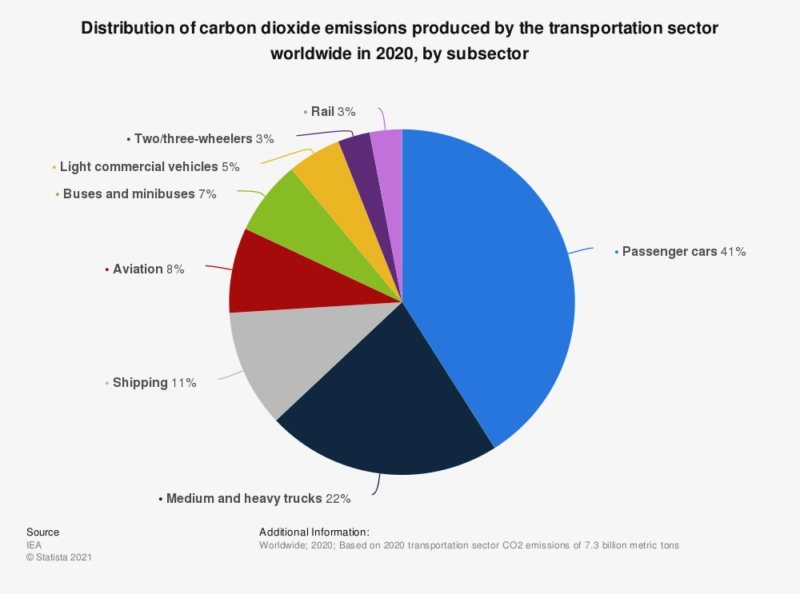 Some experts like University of Texas Transportation Engineering Professor Dr. Kara Kockelman believe improvements need to be made to bus transportation before it can effectively combat carbon emissions. According to Dr. Kockelman, buses need to increase ridership whether it be for inner city or intercity bus travel. Ultimately, she believes the most important key to improving buses' carbon emissions is switching to electric.
"So, I would absolutely move away from diesel and ideally electrify that vehicle it will have a fairly long charging time once they reach their destination, so the distance limit may be 300 miles or 400 miles if they go with a bigger battery," said Dr. Kockelman. "So there is some charging time, but it absolutely will be a lot quieter for their passengers and it will be a lot quieter for everybody."
Electrifying their fleet is something RedCoach is looking to do. They are looking at different ways to become more green and as infrastructure continues to improve they in turn hope to improve transportation.
"We would definitely like to see what will happen with this new infrastructure project especially with all the charging stations that are needed for the distances today that buses are allowed to travel," said Cirigliano. "Because the distances are limited if you want to go a certain distance you have to have options, to have more durability and an option to charge, but it is definitely something that we are really interested in."
Latest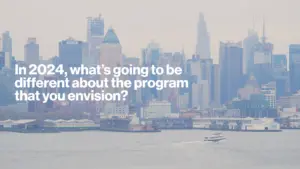 December 1, 2023
In the dynamic telecommunications landscape, Verizon's Partner Network continues to evolve, adapting to new trends and opportunities. For another segment featuring Mark Tina, VP of Indirect Channel Distribution and Channel Chief at Verizon Business Group, he explores exactly what types of significant changes and advancements the Verizon Partner Network will see in 2024. In this […]
Read More