Maverick of Marketing: The Importance of Taking Risks
Welcome to the Maverick of Marketing Radio Show! On this week's episode, our host Shannon Maverick took a look at the State Fair of Texas, highlighted a big decision by Unilever to cut their use of plastics in half by 2025, and welcomed a very special guest to the show.
John Maverick, Director of National Accounts for Teleflex Medical and Shannon's father, joined the show to discuss the importance of taking risks in marketing. "I think the thing I've seen as I've moved into larger organizations through the years is the inability of marketing managers to take risks," he said.
He went on to explain why being first to market can make a huge difference for businesses, highlighting the need to be agile in the marketplace.
Listen to the full episode of the Maverick of Marketing Radio Show and be sure to tune in at 9 A.M. on Monday mornings to get your weekly dose of the Maverick of Marketing.
Latest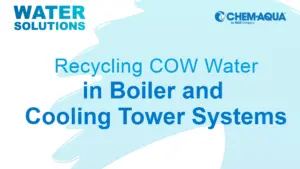 December 7, 2023
For the latest episode of ChemAqua's Water Solutions podcast, the focus was on an innovative approach to water conservation in the dairy industry. The show examined the potential of reusing Condensate of Whey (COW) water, a byproduct of dairy processing, and highlighted some of its economic and environmental benefits. Hosted by Dani Waddell, the informative […]
Read More