Studio Insights: Studio Design: Video Walls and Post Pandemic Planning
More and more LED displays are beginning to replace TV screens in many spaces, like broadcast studios, webinars, conference rooms and lobbies. Over the last decade, there has been a boom of narrow pixel pitch products, particularly the 0.9–2.5 mm products. Aaron Kipfer, chief technology officer at Neoti, and Peter Provost, president and director of design at Provost Studio, discussed the sudden worldwide interest and their companies' approach to client satisfaction.
LED technology has significantly advanced over the years, making it easier to use and integrate, and thus causing the "boom" in demand.
"LED has become so popular and so accessible in the way that it displays images, that you're starting to get near-TV quality and direct view technology, which allows you to have much more flexibility and how you produce displays rather than just being constrained to TVs themselves,"Kepfir explained.
While most consumers think that the best of the best is what they need, Kipfer explained that's the industry's biggest challenge —buying for what they're using it for so as to not overspend.
Both Provost and Kipfer added that their companies aren't looking to sell clients unnecessary products they prefer to work in a more consultative approach that's budget-friendly, solution-oriented and will keep them coming back in the future.
"What happens after the sale is the most important thing… we make sure that everybody is taken care of now to 5-10 years from now,"Kepfir said.
With similar values and business strategies, Neoti and Provost Studio make the perfect partners.
To learn more about the future of broadcast environments, branded spaces and interior architecture, subscribe to Provost Studio's Studio Insights podcast.
Latest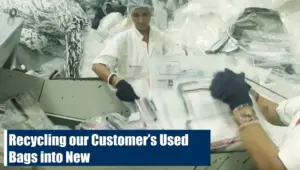 December 6, 2023
This video focuses on EcoLOK4, a groundbreaking product by CONTROLTEK that exemplifies innovation in sustainability. It highlights the process of transforming landfill waste into new deposit bags, with 90% of each bag's material being repurposed trash. This initiative not only reduces waste but also closes the sustainability loop, demonstrating CONTROLTEK's commitment to environmentally friendly […]
Read More