How To Mod Your Own Lenses on The Cheap (Anamorfake)
Budget filmmaking is about finding creative ways to get cinematic looks out of cheaper gear. We took an in-depth look at how to mod your own lenses for more interesting images.
When it comes to filmmaking, we're always trying to find new and creative ways to vary the looks of our images. It might be a new filter; it might be a different lens or camera altogether, but it's all about experimentation.
A while back, I heard about adding an "anamorfake mod" to your lens. This process, which I learned about on Tito Ferrdans's YouTube channel (which, by the way, is a phenomenal resource for all things anamorphic and lenses), is essentially about adding an oval-shaped aperture and a lens flare filter to your lenses. To do this, you need to disassemble your lens, add a couple parts, and re-assemble it. You do all of this with the goal of adding the characteristics of anamorphic lenses to your spherical (or non-anamorphic) lenses.
Read more at Shutterstock
Latest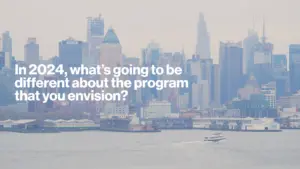 December 1, 2023
In the dynamic telecommunications landscape, Verizon's Partner Network continues to evolve, adapting to new trends and opportunities. For another segment featuring Mark Tina, VP of Indirect Channel Distribution and Channel Chief at Verizon Business Group, he explores exactly what types of significant changes and advancements the Verizon Partner Network will see in 2024. In this […]
Read More