How the Workflow Can Make or Break the Coloring Process
This is In Focus, by MarketScale. A podcast by video professionals for video professionals, putting in focus the topics, teachers and tips guiding the video industry today. With your host, MarketScale's Sr. Director of Video Production, Josh Brummett.
With a career spanning 17 years that began in the shipping department, Mike Nuget, a freelance colorist out of New York who's had the fortune to work on some really extraordinary shows and videos, has, as they say, started at the bottom and is working his way to the top. And on this episode of In Focus by MarketScale, he joins host Josh Brummett to discuss his career trajectory, the pros and cons of going freelance, the stages of the color process, the evolution of camera technology, workflows, how professional coloring can elevate a project, and more.
Technically titled as a both a Colorist & Finishing Editor, Nuget remarked, "There's days when I'm doing one role in the morning and another role at night. Then the next day I'm doing both roles all day, and that really keeps me on my toes. And I like it, too, because there's some projects that I fit better for doing (quote/unquote) just onlining. And there are some projects where the client does their own onlining and gives me a final file and I just do the color. So, it's good to be versatile and have the ability to offer the client either or, or both."

Latest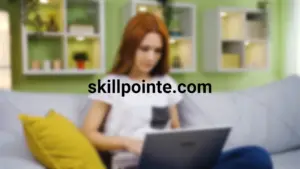 November 30, 2023
Adopting an entrepreneurial mindset is increasingly essential in today's diverse professional world. This approach, emphasizing resilience and innovation, is applicable in various careers, encouraging individuals to see opportunities in challenges and to think beyond conventional methods. SkillPointe recognizes the importance of aligning this entrepreneurial spirit with career aspirations. The organization assists individuals in transforming […]
Read More