Watch: 3 Tips on Getting Better Audio While Shooting Outdoors
Does your scene have to be shot outdoors? Here are some tips that will help you make sure your audio is as good as possible.
Recording audio outdoors poses several unique challenges, not the least of which is having to deal with sound pollution. Noise from traffic, people, and wind are obstacles that you almost always have to find a way around, but making smart choices in your approach can help you record cleaner, more useable audio for your film and video projects. This video from filmora.io offers three tips on how to do just that.
Read more at No Film School
Latest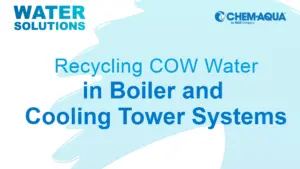 December 7, 2023
For the latest episode of ChemAqua's Water Solutions podcast, the focus was on an innovative approach to water conservation in the dairy industry. The show examined the potential of reusing Condensate of Whey (COW) water, a byproduct of dairy processing, and highlighted some of its economic and environmental benefits. Hosted by Dani Waddell, the informative […]
Read More