How Arkhia is Partnering with Google Cloud to Support Web3 Developers on the Hedera Network
Dallas, TX – The demand for reliable, transparent, and secure data solutions has never been greater than it is today as our society and industry become increasingly dominated by decentralized technology like blockchain and crypto applications.
With the Arkhia platform, Web3 developers can feel rest assured that sufficient data from the Hedera public network will be available and can streamline mission-critical features and analytics. It's all made possible by Arkhia's partnership with Google Cloud, which utilized mirror nodes to handle complex data tasks.
Arkhia's CTO, Daniel Costa, spoke about the partnership in a recent episode of "Gossip about Gossip" with host Zenobia Godschalk. They discussed the benefits and services provided by Arkhia's partnerships with Google Cloud, how mirror nodes are being used in the development of dApps and how they are crucial in ensuring reliability and security.
Arkhia's partnership with Google Cloud is helping Web3 developers build secure decentralized apps on the Hedera network. The company plans to augment their APIs and offerings in the near future to provide even more benefits and services to their users.
Latest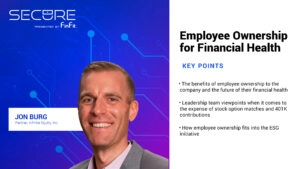 June 8, 2023
Dallas, TX – The newest podcast episode of SECURE by FinFit explores the rising trend of employee stock ownership plans (ESOPs) and how they impact employee behavior and financial resiliency. According to Gallup, 58% of Americans owned some form of stocks in 2022, but only around 4% of the U.S. population participate in ESOPs. However, […]
Read More