Air Travel Is Getting A Serious Makeover. What Does That Mean For Your Next Airport Experience?
The demand for air travel is rising, propelled by the fact that most passengers still find it affordable and are eager to explore the world. In 2017, the increase in demand grew 8.1 percent with an expected growth of 8 percent for 2018, according to Statista. With more travelers and more flights, airports are responding to this growing demand by expanding and also making better use of the space they have, all in an effort to improve the traveler experience. The catalyst for much of this change is and will continue to be technology.
Building a Smart Airport
Much innovation has been implemented at the Dubai International Airport. With a new data center, the airport is also taking advantage of artificial intelligence (AI). AI is being used for a myriad of applications including customer service to even more critical components. The reality is that the Dubai International Airport, like many around the world, is getting busier and schedules tighter, thus operational efficiency is vital. AI makes things run smoother.
Where's My Bag?
RFID bag tags have been in use for some time now in major airports like McCarran International Airport in Las Vegas. What's different now is that airlines have begun to use it, including Delta Airlines. Customers can now track their bags on the Delta app, which should alleviate frustrations and hopefully reduce lost baggage.
Less Queues, Better Security
The biggest challenge that most airports deal with security and check-in lines. When things get bottled up, efficiency decreases. Security is central to an airport's operations. These challenges will be tackled in two ways: predictive analytics and biometrics.
First, with the use of Bluetooth and Wi-Fi sensors, cameras, and other data, airports can derive crucial insights with sophisticated algorithms. The insights will allow airlines to better predict bottlenecks. Then, airports can staff better and open more lines at known peak times. This type of analysis is currently being used by Orlando International Airport and Phoenix Sky Harbor International Airport, helping them reduce wait times.
The other way to reduce security lines is with biometrics. Biometrics, like facial recognition, are a future possibility to get known travelers through security faster. Biometrics can be the approach that balances a seamless passenger experience with advanced security. ePassports have already cut down on instances of identity fraud. They can be used with biometric technology as well to get travelers through checkpoints quickly and securely.
SITA, a global air transport IT and communications company, has developed SmartPath, which enables passengers to go through checkpoints and boarding with a biometric check. The passenger's biometric details are captured through a facial scan at the first touch point. That record is then checked against the traveler's documents, most likely a passport.
The Orlando International Airport was the first to use SmartPath. Passengers can now expect an automated experience, which is much less of a hassle. Plus, it delivers operational efficiencies and reduces queues.
Customer Experiences Fly High with Digital Signage
Digital signage has been a regular sight in airports for well over a decade. It's used for a variety of things, including ETAs, dining menus, and wayfinding. What makes it different now, many years later, is that digital signage can work in concert with the Internet of Things (IoT) devices. Data collected by from the devices can then be used to update in real-time conditions.
Thus, if the digital signage across from a gate knows that the plane just landed, the messaging could be more relevant with baggage claim or connection information.
The more airports communicate with passengers about what is happening, the more efficiently those passengers can get to where they need to go.
The airport of the future is here. Innovations will continue to emerge, enabling airports to better serve passengers.
For the latest news, videos, and podcasts in the AEC Industry, be sure to subscribe to our industry publication.
Follow us on social media for the latest updates in B2B!
Twitter – @AECMKSL
Facebook – facebook.com/marketscale
LinkedIn – linkedin.com/company/marketscale
Latest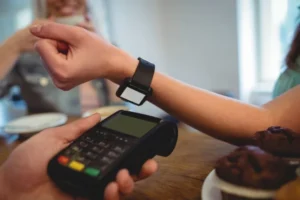 September 23, 2022
Inflation and ongoing concerns of a recession are affecting consumer spending behaviors. And as always, the restaurant industry is a great place to take the temperature of what people are willing to
Read more