Borgo Seating Makes Spaces More Comfortable but, More Importantly, Safer
The AIA Conference on Architecture in New York City is one of the premier gatherings for the design and architecture industry. MarketScale got a chance to catch up with Lucas Spassiani the VP of Design at Borgo Contract Seating, to discuss new trends in the industry and his role at the show. 
Though Borgo provides custom, built-in seating solutions for a variety of industries, "the reason we are at the show," Lucas explained, "is to display our auditorium seat products. Our main focus is really higher education, corporate spaces, and even VIP boxes in stadiums."
Improving safety in high capacity public areas such as school auditoriums is definitely a new, and much needed, industry trend. Lucas showed off some of Borgo's innovative new seating solutions, which include auditorium seats designed to afford safer, faster evacuation in emergencies. Their new Stylos product features an Anti-Panic tablet that, unlike typical side mounted tablets, is integrated into the armrest. As well as being more aesthetically pleasing, the tablets that retract automatically into the armrest as soon as audience members starts to get up from their seat, speeding up evacuations and reducing the chance of an audience member tripping or catching themselves on a half-folded tablet.
Since AIA is an architecture and design show, Lucas also discussed the process of working with an architect on a project.
"For the most part, everything is custom….If we are doing an auditorium there is usually an architect involved and that auditorium is their space to make their mark so usually an architect wants to put their finger print on it." Lucas went to explain how Borgo works with the architects to create custom seating options that fit their vision of the space, and provide audience members with improved comfort and safety features such as the Anti-Panic tablets.
Borgo's customization options include a plethora of upholstery, lighting, and feature modifications to fit any spaces' criteria. This even extends to renovating old buildings, where Lucas has to face challenges like modern building codes, with their requirements for exit paths and isle sizes, that makes it difficult to recreate the original set-up of the building.
For Lucas, this represents a difficult, but fun challenge to set Borgo apart from other furniture manufacturers. "It really forces to keep designing, keep improving your product rather than getting stuck in the mundane mindset of 'it's just a chair.'"
Latest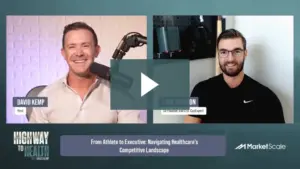 September 28, 2023
Navigating healthcare's competitive landscape requires innovative solutions addressing care quality and affordability. CapExpert is a game-changer in outpatient healthcare. It enhances asset management, ensuring the best care for patients. Luke Johnson, Co-Founder and CEO of CapExpert, spoke with Highway to Health's David Kemp on how CapExpert enhances asset management, bridging visibility gaps and streamlining […]
Read More