Construction Deaths Rising With Increased Construction
A recent report from the Center for Construction Research and Training (CPWR) revealed that the number of fatal construction "caught-in and caught-between" injuries increased 33% from 2011 to 2015, topping the overall 26% increase in construction fatalities for that same period.
With 275 deaths resulting from caught-in or caught-between incidents during that same time, nearly 67% were caught or crushed in a collapse of materials.
Caught-in and caught-between accidents are part of OSHA's Focus Four initiative. The other three types of accidents are falls, struck-by incidents and electrocutions
According to OSHA, falls are the leading cause of accidental death on construction sites, but caught-in or caught-between deaths are the most rapidly growing in number and need most intervention.
Fall protection is reportedly also the most common worksite violation of OSHA standards, and the organization has no plans to back off from citing and fining offenders anytime soon.
In an effort to send a strong message to employers and enforce safe workplace standards, fines topping $200,000 are now common.
Latest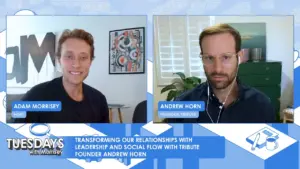 November 28, 2023
Can relationships be transformed through leadership and social flow? Navigating the intricate web of digital relationships can be a tricky proposition. Tuesdays with Morrisey's Adam Morrisey uncovers the transformative impact of emotional recognition in the workplace with Andrew Horn, the mastermind behind Tribute. This podcast edition unravels the story of a platform redefining how […]
Read More