Foxfury's Compatibility With Drones Leads to Exciting InfoComm Showcase
MarketScale sat down with Don Naillon, COO at FoxFury, LLC, at its booth at InfoComm last week to discuss the company's diverse set of applications with its lighting products.
The company develops innovative lighting tools for various industries and the team brought their drone lighting from the RugoTM series, which offers a 700 lumen light, ideal for nighttime uses.
Completely waterproof and submersible, the product, Naillon explained, has applications in several important industries. Its ability to fly at night and provide necessary illumination in the dark lends itself to fire, police, and EMS professionals in their search and rescue efforts.
The Oceanside, Calif. based company specializes in tactical, helmet, forensic, and other special LED lighting applications, but the ability to couple these fixtures with a drone has only increased FoxFury's market share not only in the safety space but for commercial uses as well.
For forensic needs, the drone can map the crime scene before investigators enter, resulting in preservation of precious evidence. In addition, the technology is even useful in agricultural environments, able to survey the fields in the early morning or twilight hours to give farmers additional critical information about their crops.
Latest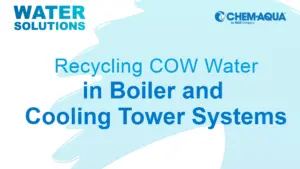 December 7, 2023
For the latest episode of ChemAqua's Water Solutions podcast, the focus was on an innovative approach to water conservation in the dairy industry. The show examined the potential of reusing Condensate of Whey (COW) water, a byproduct of dairy processing, and highlighted some of its economic and environmental benefits. Hosted by Dani Waddell, the informative […]
Read More