A Guide For Office Fit Outs
A new report on office fit-out costs in North America sets out to establish a range of benchmarks for three different office styles, and to suggest what businesses favor which style.
JLL's project and development services group, which produced the report, used data from more than 2,800 JLL-managed project budgets for over 100 clients from 17 industries in 59 markets throughout the U.S. and Canada.
The goal, says JLL, is to "elevate the conversation" around the real costs of building out various real estate designs. This year's report includes office layout and space quality components to allow for evaluations of different office layouts, project complexities, and materials. It also provides high, medium, and low allowances for furniture, fixtures, and equipment (FFE); as well as for the installation of audio-visual and security equipment.
The result is an Office Fit Out Matrix, which shows how a handful of dynamics affect fit-out costs. Depending on the market and style, the costs range from $120.18 per sf to $216.07 per sf (see chart).
Read the full article here
Latest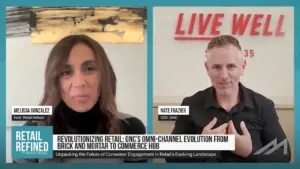 November 29, 2023
The transformation from a traditional brick-and-mortar store to an integrated commerce hub is crucial in the fast-evolving retail landscape. GNC's omni-channel evolution epitomizes this shift, blending in-person and digital experiences to meet the contemporary consumer's demands. But what does this mean for the future of retail? "Retail Refined," hosted by Melissa Gonzalez, welcomes Nate […]
Read More