How 3D Printing Is Setting A New Foundation For Construction
Three-dimensional printing technologies have had a major impact on almost every industry, from aerospace to medicine. With applications constantly evolving and lowering upfront costs, modular 3D printing has the potential to become a core method to fabricate buildings and major construction components.
University of Southern California professor, and President and CEO of Contour Crafting Corporation Behrokh Khoshnevis first attempted to 3D-print a  wall in 2004, and since then innovation has exploded, resulting in the ability to build a house in a fraction of time that it takes through traditional methods. Most 3D-printed construction technologies utilize Fused Deposition Modeling (FDM) 3D printers. The printer is mounted on a programmable robotic arm, which extrudes concrete or metal alloy layers to create the desired 3D model.
Forecast and Impact on the Construction Sector 
Startup companies are seeing the potential and joining this sector to create new, innovative products. Apis Cor's 3D printed technology demonstrated the inherent efficiency by printing a house in 24 hours. The concrete 3D printing market is expected to reach $56.4 million in 2021 as applications evolve and become more economical versus traditional construction methods.
There are still many limitations and most applications are just in their infancy. Currently, the types of materials available for use in these printers are primitive. In addition to a material shortage, many printers are limited to a single type of material. Construction risks could be higher as any error in the digital model could result in problems onsite that could potentially require special handling or rework.
The known limitations are being targeted and solutions are constantly being developed. A report by SmarTech Publishing shows opportunities by incorporating 3D printing in the construction sector. The report forecasts total revenues from 3D-printed construction technologies upwards of $40 billion by 2027.
Technologies Obsoleting Traditional Methods
New 3D technologies being produced by startups demonstrate all the qualities needed to implement additive manufacturing on construction sites: reduction in safety incidents/accidents, reduction in project costs and waste, increased construction speed, and the ability to create complex architectural shapes.
In terms of material usage, 3D printing is economical with little waste in the overall process. By manufacturing construction components using additive rather than subtractive processes, fewer materials are used than traditional construction processes. This greatly reduces the environmental impact and carbon footprint as less waste material is produced.
Unique construction methods are being developed that challenge traditional construction norms. A Dutch company called MX3D has developed a construction method called Wire Arc Additive Manufacturing (WAAM). This method creates 3D-printed metal structures using a six-axis robot capable of extruding almost five pounds of material per hour.
This robot was the result of collaboration between Air Liquide and ArcelorMittal and is furnished with a welding nozzle to weld, layer-by-layer, metal rods for trusses and other support structures. The method is also compatible with other metal such as stainless steel, bronze, aluminum and other alloys. The machine can be compared to a massive soldering iron, combining a six-axis industrial robot with a welding machine to create unique architectural structures and support systems.
3D Printed Houses: Solution to Global Housing Crisis?
3D printed structures can be created quickly and efficiently making it ideal to fight the housing crisis. Italian company WASP is building a sustainable world through 3D printing and has developed one of the world's largest 3D printers. This printer has the capability of building structures and homes from locally sourced construction materials using solar, wind, and hydro power. This sustainable technology enables areas that do not have access to electricity to 3D-print environmentally friendly structures with available local resources.
In South America, Anielle Guedes founded Urban3D in response to Brazil's growing housing crisis. 3D-printed building parts are created in a dedicated factory and then assembled on-site. By creating modular pieces to be assembled on-site, higher building heights are possible.
Future of Construction Technology?
In order for 3D printing to become widely used in the construction industry, remaining printing limitations must be resolved. Due to the expensive upfront costs of printers, limited materials, and the lack of experienced operators and designers, 3D printing is still substantially more expensive than traditional construction methods. The upfront costs are also high for designing a safe, efficient, and cost-effective 3D printed house, bridge, or skyscraper.
However, industry insiders are confident that with 3D printing limitations constantly being improved, technologies in the space will challenge traditional construction methods in due time.
For the latest news, videos, and podcasts in the AEC Industry, be sure to subscribe to our industry publication.
Follow us on social media for the latest updates in B2B!
Twitter – @AECMKSL
Facebook – facebook.com/marketscale
LinkedIn – linkedin.com/company/marketscale
Latest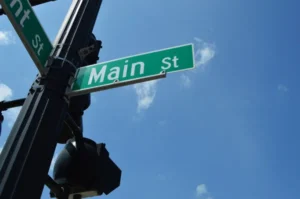 October 7, 2022
On Tuesday, September 13, 2022, the Dow dropped 3.94% after an August inflation report indicated a 0.1% month-over-month rise. Tech stocks bared a large brunt of the losses, with Meta dropping 9.4%
Read more